Congratulations Celebrator Beer News visitors:
You'll get
50% off

your first month of an

open-ended

, 2-bottle-per-shipment Rare Beer Club® membership!

1. You'll Never Get a Beer You Don't Want to Get - Our Personalized Shipment Program™ allows you to skip or customize your shipment each month.

2. Just use promo code CELEBRATOR at checkout.

3. Open-ended memberships may be cancelled anytime, but there's a 2-shipment minimum commitment when using this coupon.
New to The Rare Beer Club®? As a member, you'll get: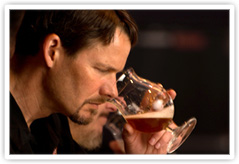 Limited-Release, Celebratory Beers and Exclusive Selections
All of our selections are presented in 750 ml bottles; most are also cork finished and wire caged. We often help introduce products to the US market so you'll be the first to try them. You'll also get beers brewed exclusively for our members, like Jolly Pumpkin's Lupulo de Hielo, an oak-aged spiced blended ale.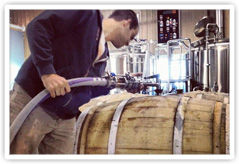 Barrels, Brett and Innovative Ingredients
We work with breweries like Belgium's Fantôme, where brewer Dany Prignon continues to dazzle the world of craft beer with products like Fantôme Chocolat, a Belgian saison brewed with cocoa powder and chili pepper. Many of our featured beers are aged in French oak, bourbon, or even cedar barrels and are brewed with brettanomyces and other wild yeasts.
Imperial and Extreme Beers
Many brewers are now offering beers to consumers in small-batch releases that were once enjoyed only by their inner circles. Imperial or Extreme beers are often bigger versions of existing styles. More malt, more hops, and much higher ABVs, some of which exceed 12%. They are often complex, celebratory offerings, meant to be shared and sipped as you would enjoy a fine spirit.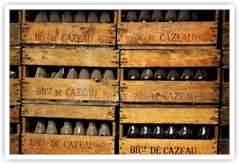 Selections You Can Age
Many selections will offer high enough hop acidities and ABVs to allow them to be laid down and aged. Members can easily reorder their favorite selections, set them aside, and see how they've matured in months and even years to come.
---
This Month's Featured Beers: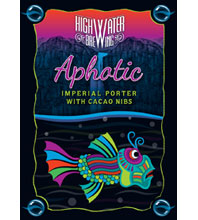 High Water Brewing Company – Aphotic Limited Edition (RBC Exclusive)
[Imperial Porter with Cacao Nibs – 10.5% ABV] Meaning "without light", Aphotic is a deeply colored and richly malty imperial porter. This special version of Aphotic is being produced by High Water exclusively for Rare Beer Club members. Featuring an addition of cacao nibs from Ghana to amplify its decadent chocolate character, as well as an amped up recipe yielding an increase in ABV to 10.5%, this special limited run of Aphotic will see distribution exclusively through The Rare Beer Club, as well as a limited amount available at their Bay Area tap house.
More info coming soon!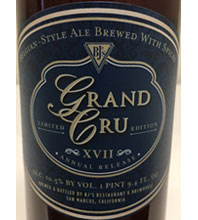 BJ's Brewhouse – Grand Cru XVII (2016)
[Strong Belgian-style Ale – 10.5% ABV] Known for good food and their own line of craft beers which have won numerous awards including multiple GABF Golds, BJ's takes their brewing very seriously. Heading up brewing operations is Alex Puchner, a founding member of our club's beer tasting panel. He's a dedicated Belgian beer lover and aficionado, and we're thrilled to have been able to work with him to bring our members 2016's limited-release Grand Cru, a strong Belgian-style ale which, outside of our club, will receive only limited distribution at some of BJ's California locations. Grand Cru is spiced with coriander and orange peel, and fermented with a very expressive Belgian yeast strain which offers spicy phenolic notes and fruity esters.
More info coming soon!
---
Beers You May Substitute In For Your First Box
To substitute, please call us to order at 800-625-8238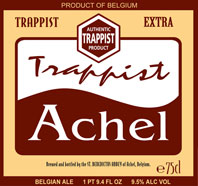 [Strong Trappist Ale – 9.5% ABV] St. Benedictus (Achel) remains the smallest of the six Trappist Belgium breweries (the others: Rochefort, Westmalle, Westvleteren, Orval and Chimay), and is the smallest monastery brewery in Belgium with production levels even lower than Westvleteren. Only 300 cases of their Achel Trappist Extra are available for the whole U.S. each year. Pouring a deep mahogany-amber color, this is a lighthearted but deeply complex beer, arguably in quadrupel terrain but quite different and smoother and more red-fruit-driven than any other quads that spring to mind. While traces of an expected Belgian yeast character do appear as pear and white pepper notes, there's a whole lot of graceful malt character underpinning things as well, making for a perfectly synced combo of yeast characteristics and underlying ingredients.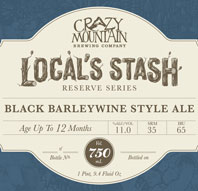 [Black Barleywine – 11% ABV] Crazy Mountain was gracious enough to brew this impressive black barleywine exclusively for our Rare Beer Club members. It's being made exclusively for us with the only other distribution through their tasting room. This black beauty features a grain bill that is as immense as it is dark. With a deliciously chocolaty aroma, this English style Barleywine has dark malt and chocolate flavors that accompany the high alcohol percentage associated with the style.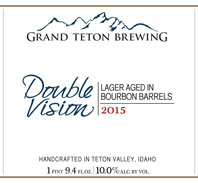 [German-Style Doppelbock Aged in Bourbon Barrels – 11% ABV] We've long been fans of Grand Teton's Double Vision, so we're excited to bring our members this bourbon barrel aged version which Grand Teton crafted especially for The Rare Beer Club. The beer offers a glorious range of malts, from caramel to chocolate to subtle roast to touches of dark coffee. 10 weeks of lagering time smooths everything out, and the extended time inside of bourbon barrels lends a huge amount of additional fruitines and round, plush sherry notes.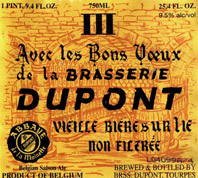 [Strong Holiday Saison – 9.5% ABV] We're huge fans of Dupont's seasonal, limited-release Avec Les Bons Voeux: a gloriously generous "super saison," crisp and massive all at once. White- and black-pepper yeast qualities present strongly in the aroma, with a complexity of fruit and baked elements underneath. This is toasty, for sure. There seems to be almost baklava-like layers of honeyed pastry and vanilla and breadiness, all of it lifted with a zesty punch of carbonation, an effervescence that lands right beside the pepper.
[Burgundy Barrel Aged Scotch Ale – 9.5% ABV] There's nothing silly about this beer, other than its hometown of Silly, in Wallonia, Belgium. Every year, Brasserie de Silly puts out a very limited number of bottles of a barrel aged version of their bold "Scotch Silly" Scotch Ale, but every year they choose a different type of barrel. Past years have featured Bordeaux, Port, Cognac, and Boubon barrels, but for this year, the brewers have chosen barrels from the famed Nuits-Saint-Georges region of Burgundy. This is a one-time run, and only about 250 cases of this beer will be imported to the whole US outside the club, and club members will be receiving it 2-4 weeks before it's available anywhere else.
[Barley Wine aged in rye whiskey, bourbon & red wine barrels – 14% ABV] Broken Bow's big, 14% ABV, barrel-aged barleywine has been produced previously only in very low quantities; this particular version we bring you this month – which has been aged for months in Rye Whiskey, Bourbon, and Red Wine barrels – is a Rare Beer Club exclusive. Outside of a few cases available at their tasting room, the RBC is the only place to get it!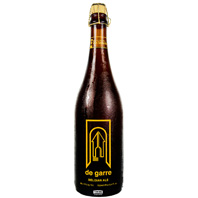 [Belgian Tripel – 11% ABV] Brouwerij Van Steenberge is well-known among Belgian beer lovers for their famous and delicious beers Gulden Draak and Piraat. De Garre is a much rarer creation, brewed by Van Steenberge as the house beer for the iconic De Garre pub in Bruges. Very, very little of this impressive tripel makes its way to these shores; in fact, limited quantites are available only in TX, with only three draft locations in the rest of the U.S. Needless to say, we're very excited to have been able to secure enough of this brew for our members.
---
Join the Club! Sign Up to Receive Two of the World's Best Rare Beers Each Month:
Both fixed term and open-ended memberships are available. To save 50% on your first month of an open-ended membership, enter code CELEBRATOR on your shopping cart screen. To substitute one or both of this month's current beers with any of the available past selections listed above into your first shipment, please call us at 800-625-8238.
$35.95 per month plus $14 S&H

This club includes 1 bottle of each of the two featured beers
(Legal stuff: Must be over 21 years of age. Open-ended memberships may be cancelled anytime, but there's a 2-shipment minimum commitment if you use the coupon. Coupon cannot be substituted for any alternative prize or cash.)