Congratulations Celebrator Beer News visitors:
You'll get
50% off

your first month of an

open-ended

, 2-bottle-per-shipment Rare Beer Club® membership!

1. You'll Never Get a Beer You Don't Want to Get - Our Personalized Shipment Program™ allows you to skip or customize your shipment each month.

2. Just use promo code CELEBRATOR at checkout.

3. Open-ended memberships may be cancelled anytime, but there's a 2-shipment minimum commitment when using this coupon.
New to The Rare Beer Club®? As a member, you'll get: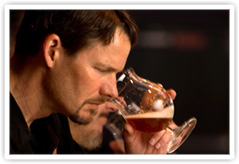 The World's Best Hand-Selected Rare Beers
Our tasting panel, once headed by Michael Jackson, is a tough lot to impress. Collectively, they have over 100 years of experience in the brewing industry, from heading brewing operations at BJ's Brewhouse, a 100+ location brewpub chain, to judging at the Great American Beer Festival. They rate each prospective selection only knowing its style and not where it was brewed. Our blind-tasting format assures no prejudices sway our goal of identifying extraordinary beers.
Limited-Release, Celebratory Beers and Exclusive Selections
All of our selections are presented in 750 ml bottles; most are also cork finished and wire caged. We often help introduce products to the US market so you'll be the first to try them. You'll also get beers brewed exclusively for our members, like Jolly Pumpkin's Lupulo de Hielo, an oak-aged spiced blended ale.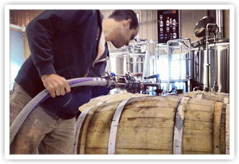 Barrels, Brett and Innovative Ingredients
We work with breweries like Belgium's Fantôme, where brewer Dany Prignon continues to dazzle the world of craft beer with products like Fantôme Chocolat, a Belgian saison brewed with cocoa powder and chili pepper. Many of our featured beers are aged in French oak, bourbon, or even cedar barrels and are brewed with brettanomyces and other wild yeasts.
Imperial and Extreme Beers
Many brewers are now offering beers to consumers in small-batch releases that were once enjoyed only by their inner circles. Imperial or Extreme beers are often bigger versions of existing styles. More malt, more hops, and much higher ABVs, some of which exceed 12%. They are often complex, celebratory offerings, meant to be shared and sipped as you would enjoy a fine spirit.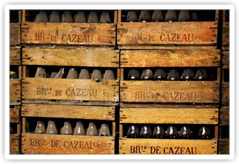 Selections You Can Age
Many selections will offer high enough hop acidities and ABVs to allow them to be laid down and aged. Members can easily reorder their favorite selections, set them aside, and see how they've matured in months and even years to come.
Introducing New Brewers and Countries to the Craft Scene
When you think of bold, exciting, creative styles, several countries including the US, England, and Belgium come to mind. But we'll also introduce you to exciting microcosms of creativity found in countries like Brazil, Japan, The Netherlands, Scandinavia and more.

Join the Club! Sign Up to Receive Two of the World's Best Rare Beers Each Month:
Both fixed term and open-ended memberships are available. To save 50% on your first month of an open-ended membership, enter code CELEBRATOR on your shopping cart screen. To substitute one or both of this month's current beers with any of the available past selections listed above into your first shipment, please call us at 800-625-8238.
$35.95 per month plus $14 S&H

This club includes 1 bottle of each of the two featured beers
(Legal stuff: Must be over 21 years of age. Open-ended memberships may be cancelled anytime, but there's a 2-shipment minimum commitment if you use the coupon. Coupon cannot be substituted for any alternative prize or cash.)
Personalized Shipment Program: Never Receive a Beer You Don't Want to Get!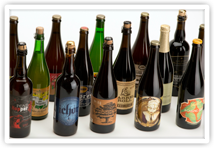 Our Personalized Shipment Program™ ensures that as a personal member of The Rare Beer Club® you'll receive only the beers you want to get. (Also available to gift recipients upon request.) Each month prior to receiving your shipment, you will be sent an email detailing the two upcoming beer selections and given the ability to customize what you will receive. You can:
Add more bottles of either or both of the upcoming featured beers
Add more of your favorite past selections
Replace one or both of the featured beers with your favorite past selections
Choose not to receive one of the featured beers
Skip the entire shipment altogether
You're in complete control of what you receive every month and can rest easy knowing you'll never get a beer you didn't want to get. No other beer club offers that kind of flexibility.
Prost!
Kris Calef
President and Founder
Find out why
98% of our customers
highly recommend us
Learn More
Enjoy Unmatched Variety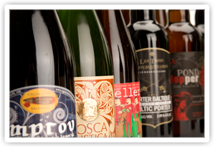 Members receive two different styles in each shipment. We strive to offer variety between those two styles as well as from month to month. Variety to us means not only by style but also by country of origin, so rest assured that both domestic US craft brewers as well as time-honored international breweries will be represented.
Previously Featured Breweries Include:
Jolly Pumpkin, De Molen, Jester King, Malheur, Cigar City, Hill Farmstead, Anchorage, De Proef, Fantôme, Funkwerks, Rodenbach, The Bruery, Les Trois Mousquetaires, To Øl, Odell, The Lost Abbey, Dupont, and countless more.
Follow @RareBeerClub