Corporate Beer Gifts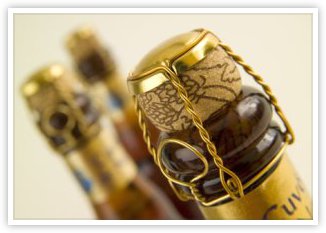 We have been delivering memorable corporate gifts and incentive programs for over a decade and we're absolutely dedicated to creating flexible, highly customizable, turnkey solutions for your business. Programs distinguished by repetitive gourmet rewards that express ongoing appreciation, distinct recognition, and maximize your program budget.
Corporate Beer Gift Features:
Choose From Six Innovative Gourmet Product Lines: Only the best for your best. Choose from our Handcrafted Beer, Boutique Wine, Specialty Cheese, Gourmet Chocolate, Hand-rolled Cigar and Exotic Flower lines. Many of our customers combine them to create a truly memorable reward.
Convenient Gift Certificate and Gift Card Programs: Allow your gift and reward recipients to choose which awards they want as well as when they want to receive them!
Affordable Price Points & Budget Flexibility: Send a one-time gift for $42.95, or 4 consecutive monthly shipments for $171.80. Structure a custom program that awards gifts at whatever frequency works best for your budget... monthly, bimonthly, or quarterly. And you may pay either as shipments are delivered or in one total payment.
Attractive Volume Pricing Discount Levels
Program Flexibility: Select as many gifting events (shipments) as you like. Combine the six lines in any combination and ship in any frequency to create a highly customized program.
Ease of Ordering and Fulfillment: Order online or toll free via your dedicated Corporate Account Representative. Existing orders can be easily modified, allowing you to change products, add shipments, or even change delivery dates.
Repetitive Acknowledgement: Repetitive, ongoing rewards create opportunities to build loyal relationships with employees, customers, clients, and business associates. They'll be reminded of their accomplishments and skills with each shipment. Even a two-shipment program works twice as hard for you than other "one-time" rewards. Think what a twelve-shipment program might do.
Customized Online Gift Announcements
Private Labeling and Custom Packaging Options
---
The Microbrewed Beer of the Month Club Corporate Contact Form
Please call 800.625.8238 or fill out this form. A dedicated account representative will contact you. For single orders, please visit our join or give a gift page page.