Craft Beer Tasting Notes & Brewery Reviews
To properly explore the world of craft beer, it helps to know a bit…or a lot about what you're drinking, how it was made and who made it. In each shipment, Malt of the Earth, our monthly newsletter introduces you to the award-winning breweries and Brewmasters behind each Microbrewed Beer of the Month Club featured selection. You'll receive:
Profiles of each brewery and Brewmaster
Detailed tasting notes for each featured beer
Beer specifications (malt & hop profiles, IBUs, ABV)
Recommended serving temperatures & glassware
Suggested food pairings
Past beer selections
For more information about our previously featured beers, choose any month below to review that month's selections and to read the associated brewery and beer profiles for each beer. We're so proud of our featured beers, that we list them going all the way back to 1995.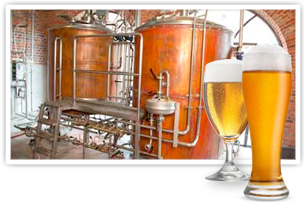 Drinking really good craft beers is certainly the best part of being a member of The Microbrewed Beer of the Month Club™. Discovering beers you haven't tried before makes that even better. But we don't stop there. Each month you'll read all about the people behind these great beers, what kinds of age-old or new, innovative processes were used to make them, what malts, hops, yeasts and other creative ingredients were used to make them and most importantly, what to look for when you taste them. You might even become a bit of an expert yourself!