Scroll Down For This Month's Available Beers!
New to The Rare Beer Club®? As a member, you'll get: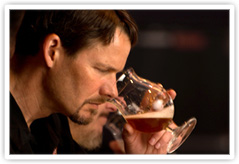 Limited-Release, Celebratory Beers and Exclusive Selections
All of our selections are presented in 750 ml bottles; most are also cork finished and wire caged. We often help introduce products to the US market so you'll be the first to try them. You'll also get beers brewed exclusively for our members, like Jolly Pumpkin's Lupulo de Hielo, an oak-aged spiced blended ale.
Barrels, Brett and Innovative Ingredients
We work with breweries like Belgium's Fantôme, where brewer Dany Prignon continues to dazzle the world of craft beer with products like Fantôme Chocolat, a Belgian saison brewed with cocoa powder and chili pepper. Many of our featured beers are aged in French oak, bourbon, or even cedar barrels and are brewed with brettanomyces and other wild yeasts.
Imperial and Extreme Beers
Many brewers are now offering beers to consumers in small-batch releases that were once enjoyed only by their inner circles. Imperial or Extreme beers are often bigger versions of existing styles. More malt, more hops, and much higher ABVs, some of which exceed 12%. They are often complex, celebratory offerings, meant to be shared and sipped as you would enjoy a fine spirit.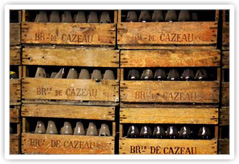 Selections You Can Age
Many selections will offer high enough hop acidities and ABVs to allow them to be laid down and aged. Members can easily reorder their favorite selections, set them aside, and see how they've matured in months and even years to come.
---
This Month's Featured Beers:
---
Beers That May Be Substituted In For Your First Box
To substitute, please call us to order at 800-625-8238
---
Want This Month's Two Featured Beers Above? Pick Your Club Plan of Two (One of Each), Four (Two of Each) or Six Bottles (Three of Each):
$37.95 per month plus $14 S&H

This club includes 1 bottle of each of the two featured beers
$55.95 per month plus $16 S&H

This club includes 2 bottles of each of the two featured beers
$72.95 per month plus $19 S&H

This club includes 3 bottles of each of the two featured beers