As part of our 20 Year Anniversary celebration this year, we're having 3 beers brewed exclusively for our members and we thought it would be fun to let you name them. If the name you submitted is used for any of the three beers, we'll hook you up with a 6-month membership to the club that beer will be featured in.
Contest Details
Submit your responses by noon Monday, 4-7-14 at 2 pm PST. Three finalists for each beer will be announced on Tuesday April 8th at which time contest entrants, club members and the general public will be allowed to vote for their favorite choices. Contest winners will be announced on Monday April 14th. If your beer name is used for the any of the 3 final labels, we'll hook you up with a 6-month membership to the club that the beer will be featured.
So be sure to submit a name for each beer. If you're really good, you might win more than one 6 month membership! We'd suggest you check out current beer names for each brewery to note their current voice and naming conventions. Cigar City | The Bruery | Shmaltz
Here's what you need to know about each beer: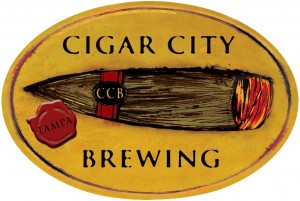 Brewery: Cigar City Brewing Co.
Club Featured: The Rare Beer Club — July 2014
The Beer: This one's going to be a big (9%+ abv) American IPA inspired from Cigar City's Humidor Series Jai Alai IPA. It'll be aged lightly on Spanish cedar and smaller amounts of spruce using an infusion method to reduce oxidation caused from barrel aging which is not optimal for hoppy beers. It'll contain no less than 8 different hop varieties including Pacific Jade to tie the Spanish cedar as both have a white grapefruit expression, and Chinook to accent the spruce as both have a piney character.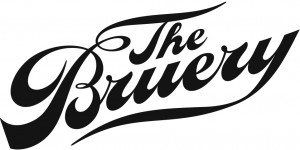 Brewery: The Bruery
Club Featured: The Rare Beer Club — Q3 Special Offer
The Beer: It's going to be a big barrel aged blended beer, north of 15% abv. It'll be comprised of three of The Bruery's prized beers, Bois, a bourbon barrel aged old ale, Black Tuesday, a massive bourbon barrel aged Imperial Stout, and Smokin' Wood, an imperial smoked porter, brewed with beachwood and cherrywood smoked malt, and aged in rye whiskey barrels. Cacao nibs from one of our favorite featured chocolatiers, Mindo Chocolates, will be added to one of the three beers' barrels as its aged.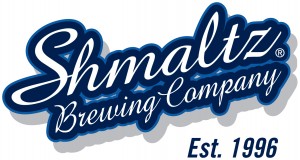 Brewery: Shmaltz Brewing Co.
Club Featured: The Microbrewed Beer of the Month Club — July 2014
The Beer: Shmaltz is one of the more inventive breweries we've worked with over the years and after 17 years as a contract brewer, they've recently built their own playland of steel and concrete. They're creating a new IPA for us that will combine amarillo, crystal, cascade, and other classics of the Pacific NW genre with an intended juicy citrus, passionfruit, and peachy hop profile. Shmaltz in fact means "chicken fat" in Yiddish – a classic indulgent comfort food – and also an irreverent yet nostalgic sense of humor so have fun with this one! L'Chaim!
Note: The Rare Beer Club = two 750ml bottles each month.
To receive the exclusive selections featured in each club, you'll need to be an active member of either The Rare Beer Club™ or the Microbrewed Beer of the Month Club in July of 2014. The Bruery's exclusive beer will be made available to members of either club in Q3 2014.
Visit the form below to submit your entry:
www.beermonthclub.com/beer-naming-contest-20-years/
Cheers,
Kris Calef