The Québécois good-beer scene is perhaps most renowned for breweries like Unibroue and Dieu du Ciel!, both of which see significant distribution throughout the U.S., but it's small-scale operations like Les Trois Mousquetaires that remind us that it's almost always better to visit. Located directly southeast of Montreal, about an hour north from the Vermont border, the brewery exports only a few occasional offerings, making their beers very difficult to find here south of the border. No doubt this is the reason they are far less well-known here than their fellow Quebec brewers, but we aim to help change that.
Les Trois Mousquetaires got its start back in 2004, shortly after its three founders (hence the Alexandre Dumas reference) had lost their jobs when a production plant was moved to Ontario. Using their experience as production engineers, they decided to purchase a small brewing operation on the north shore of Montreal. In 2008, brewer Alex Ganivet-Boileau took over the brewing responsibilities, and over the years the company has expanded its lineup from a pair of lagers to its current, expansive focus on German-style creations. Like the Greater Montreal region itself, the Les Trois Mousquetaires offerings capture a certain Old-World, European charm, but in a very bold and exciting way. We've been extremely big fans of this brewery for a number of years and we're thrilled to secure limited quantities of not one but four superb examples of their brewing skill. Enjoy!
A list of the beers appears below, but we encourage you to visit the special offer page for full tasting notes and access to the order form.
Flexible ordering allows you to order 4, 6, 8, 12, 18, or 24 total bottles, combining any of the six featured beers in any way to get there so that you can easily try them all.
ORDER ONLINE or at 800-625-8238 Mon – Fri, 7am – 4 pm Pacific. If your Rare Beer Club membership was a gift, you will be contacted by one of our team members for payment information if you submit your order online.
Learn More for full tasting notes, and to access the order form.
The order cut-off for this Special Offer is Tuesday, October 18th at 12:00 PM Pacific. Orders will begin shipping out about a week later.
Cheers!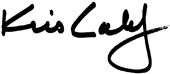 Kris Calef
President, The Rare Beer Club®