For this Special Offer, we're excited to have the opportunity to work once again with our friends over at Nebraska Brewing Company to offer our RBC members four of our favorite barrel-aged ales from their lineup. If you've never had the opportunity to sample any of their complexly layered Barrel Aged Reserve Series offerings, you're in for a treat. Each beer is capable of additional cellaring, but they are drinking perfectly now.
A list of the beers appears below, but we encourage you to visit the special offer page for full tasting notes and access to the order form.
Please Note: All beers are 500-ml (16.9-oz) bottles.
Barrel Aged Reserve Series: Mélange à Trois –  Belgian-Style Strong Blonde Ale aged in Chardonnay barrels. 10% ABV.
Barrel Aged Reserve Series: Fathead – Barleywine-Style Ale, aged 6 months in Whiskey barrels. 12.1% ABV.
Barrel Aged Reserve Series: Black Betty – Imperial Stout, aged 6 months in fresh Whiskey barrels. 10.6% ABV.
Barrel Aged Reserve Series: M.O.A.B. – Imperial Stout aged in Bourbon barrels. 13.7% ABV.
Flexible ordering allows you to order 4, 6, 8, 12, 18, 24, or 48 total bottles, combining any of the six featured beers in any way to get there so that you can easily try them all.
ORDER ONLINE or at 800-625-8238 Mon – Fri, 7am – 4 pm Pacific. If your Rare Beer Club membership was a gift, you will be contacted by one of our team members for payment information if you submit your order online.
Learn More for full tasting notes, and to access the order form.
The order cut-off for this Special Offer is 12:00 PM Pacific on Thursday, June 18th. Orders will begin shipping out about a week later.
Cheers!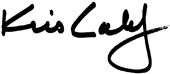 Kris Calef
President, The Rare Beer Club®