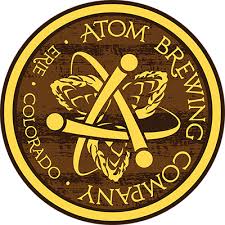 It's been awhile since we crowd sourced a beer name for one of our exclusives so we thought this one was the perfect opportunity. As we've done in the past, if your name is selected, you'll win a 6 month, 2-bottle membership to The Rare Beer Club®. I mean, really, how can you resist? This is a no-brainer. So head down to the beer fridge, pick out something that will inspire your creativity and bust out your legal pad and pencil baby!
Each year, for over 10 years now, we've teamed up with Rick Lyke over at Pints for Prostates and a US craft brewery to create a super cool Rare Beer Club exclusive beer to help promote the importance of prostate cancer screening in the beer community. We're super pumped to be working with Jeff and Chris at Atom Brewing Company. They're small and they're good. A true farmhouse operation, from their custom oak fermenters to the cedar lined ceiling that allows wild microflora to flourish, Atom is creating exceptional small-batch, hand-crafted beers. I love that they're packaging their beers still (uncarbonated). Not a lot of breweries doing that these days.
So when Jeff pitched an open-fermented, Imperial Farmhouse Stout incorporating sunflower seeds and cacao, aged in his custom oak fermenters using a house blend of wild yeast, I was like… "Hang on a sec Jeff. I need to consult my team on this one. Actually, I really don't. This one's going to go over just peachy man."
Wait. Don't power down just yet. Are you still there? There's some stuff you gotta know first.
Entering the Beer Naming Contest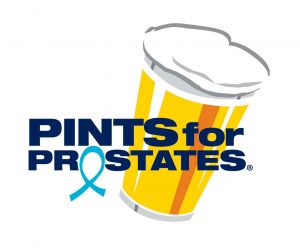 Although the new beer will only be available to members of The Rare Beer Club, both members and non-members are invited to enter the contest and submit up to three names for the new beer. The contest officially begins on Wednesday, May 8th, 2019. Entrants will have until 2 pm PDT on Wednesday, May 22nd, to submit up to three names. That gives you a week to think about each name! You can do this!
Finalists will be chosen by The Rare Beer Club and Atom Brewing Company on May 23rd at which time contestants, club members, and the general public can vote for their favorite name. The winning entry will be announced on Friday, May 31st and the contest winner will receive a 6-month, 2-bottle membership to The Rare Beer Club.
To receive this special beer, and many more, join the Rare Beer Club online or call 800-625-8238. Be sure to start your membership by September 2019, or earlier, to receive this exclusive beer from Atom Brewing Company.
Have fun!
Prost!
Kris