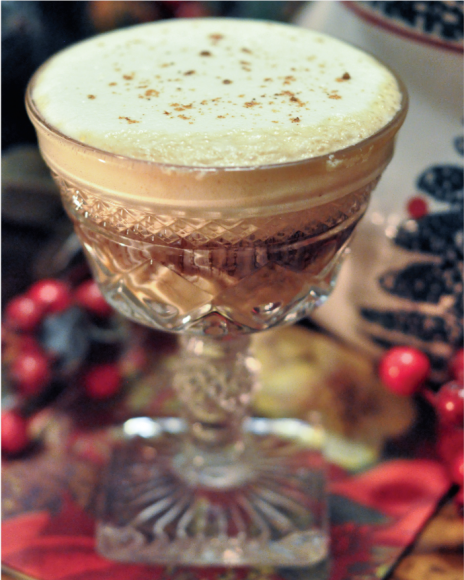 A unique twist on a holiday favorite, Beer Nog will work best with a strong ale (barleywine, Belgian strong, Christmas beer, or otherwise) to add a welcome flavor dimension to the classic holiday tipple, while carbonation lightens the thick, noggy texture.
Serves: 4
Ingredients:
4 fresh eggs
½ cup sugar
1½ cups whole milk
1 cup cream
2 dashes ground nutmeg or mace
4 ounces strong ale
½ ounce Bourbon or dark rum
Instructions:
• Separate the eggs. Beat the sugar into the yolks until smooth.
• Stir the milk and cream into the yolk mixture. Add 1 dash of spice and the whiskey or rum. (Some recipes call for as much as 4 ounces of liquor; here, a bit of warmth is welcome, but too much can overwhelm the beer's flavor.)
• Beat the egg whites until stiff peaks form; fold into the nog mixture.
• Pour the beer into the snifter. Add the nog mixture and pour into serving glasses.
Optional: Reserve some of the cream, whip and add a dollop to each glass. Sprinkle 1 dash of spice on top and serve.
Recipe and photo from: www.DraftMag.com