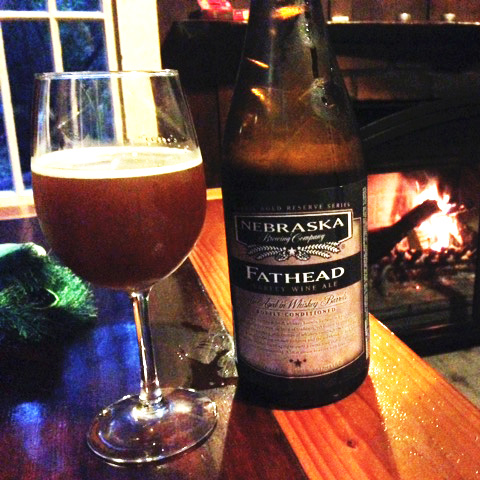 I don't know what it is about Big Sur that makes me want to imbibe really well-crafted beers. Okay, truth be told, it's not just Big Sur. It's pretty much wherever I happen to be at any given time. Be that as it may, I generally break into my cellar to find a few coveted gems to bring up the coast with me when we make our annual trek to what Henry Miller summed up nicely as, "The greatest meeting of land and sea in the world."
Now I love my extended family as much as any man could, but I cherish our family vacations where it's just the four of us…No not me, my aged Russian imperial stout, whiskey barrel aged barley wine and my oaked, blended, funky brett forward saison… my nuclear family! My wife Ursula and I have been going up to Big Sur for 17 years now and our six year old daughters are in their prime for exploring all that wild coastline has to offer. This trip we stayed in one of our favorite places, Ripplewood Cabins, in a rustic cabin down by the Big Sur River, nestled in a redwood grove.
One of the absolute best things about owning a beer club is that generally speaking, outstanding breweries are sending me their best stuff all year. And not just a bottle or two mind you, but usually 4 or 5 outstanding beers. Recently The Nebraska Brewing Company hooked us up with a number of barrel aged beers from their Reserve Series. We love, love, loved Mélange a Trois and that was the panel's pick for one of our two April 2016 featured beers, but every last other beer that they sent us was outstanding as well. I took Fathead up with me to Big Sur and coveted every sip while getting my ass kicked by the girls in a hard-fought game of Sorry. The beer originated as a Strong Scotch Ale but morphed into a Barleywine over the years. It was perfect for the occasion: Big caramel and molasses notes, plenty of Cascade and Centennial hops to balance the huge malt bill, well pronounced bourbon and oak contributions, and most importantly, at 12.1%, getting pummeled in Sorry seemed that much more entertaining.
I highly recommend pairing Fathead with Big Sur. You won't regret a moment of it.
Prost!
Kris