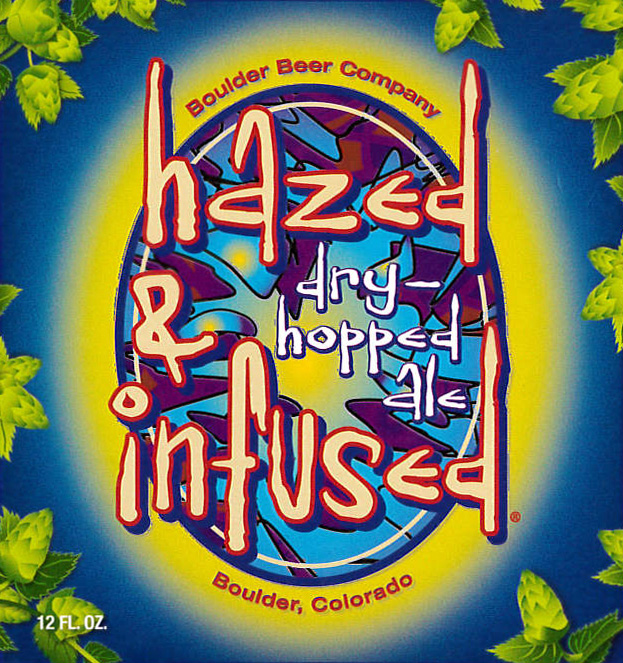 An unfiltered, amberish, American-style pale ale dry-hopped with a dynamic duo of Centennial and Crystal hops. Sounds good, right? It is!
Boulder's Hazed & Infused gets my personal top pick this month from among our 12-oz products for its beautifully big, bright, floral and citrusy hop profile. Delivering pithy and zesty grapefruit notes, floral and herbal tones, and dashes of tropical fruit and apricot, Hazed & Infused satisfies one's craving for hop flavor while keeping the bitterness restrained.
Through the technique of dry-hopping, in which hops are added directly to the fermenter, Boulder allows the fragrant aroma and flavor compounds to "infuse" the beer without adding extra bitterness. So, we end up with a hoppy pale ale that tastes great while being less aggressive on the palate than an IPA, and at just 5% ABV, more sessionable too.
If you know someone who says they don't like hoppy beers because they find IPAs too abrasive, Hazed & Infused might just bring them around.
We hope you enjoy it!
Cheers!
Brett