20 years ago today, on July 7th, 1994, Greg Hall and I signed a partnership agreement to create Malt of the Earth™, the original name of The Microbrewed Beer of the Month Club. The agreement was signed in Greg's garage which served as our corporate headquarters for the first 4 months of the company's existence. Our "formal" announcement was indeed, not so formal!
The Garage and First Year
I still recall vividly plugging one ear while on the phone with breweries, attempting to muffle out the sound of Greg's dogs that were penned up on the roof of the garage and often running around barking at everything from the mailman to a leaf falling off a nearby tree. We brewed our first (and last) batch of beer while formulating our strategic business plan. The plan was quite detailed as I recall, a bit akin to something you might find in an operations manual on a nuclear submarine. The beer on the other hand, was just okay and after taking our first shipment into the warehouse, we quickly reasoned that we'd be much better off drinking the beers we were lining up for the club.
We moved into our first warehouse and made full use of the space, hosting poker parties on tables constructed of cases of beer and pallets, smoking fine cigars and drinking the best craft beers in the country. We'd put out 40 boxes of cigars, order pizza and have one of the brewers from our beer panel bring in a keg of something special. We'd crack open a beer at our desk every now and then and Greg even smoked a cigar from time to time…Just because we could. Not bad work if you can get it. In that first year, we solicited friends and family shamelessly, answered any and all customer related calls, packed the beer, wrote the newsletters and began to attend festivals, signing up our customers face to face, one at a time.
Festivals, Festivals and More Festivals
The Festivals were a lot of work, but they were also heaps of fun. Very cool to talk to existing customers at festivals that we returned to year after year and get direct input. Many often shared how much they loved Murl, a newsletter column "written" by my sister Annie's Australian sheep dog, Murl. She did the graphic design work on our newsletters for free back then, so when she suggested her dog get his own column, it seemed like a reasonable request. I didn't have the heart to tell customers that I was actually Murl.
We hadn't found much that seemed to work from our guerilla marketing playbook except for the festivals and the internet was still largely the Wild West with very few understanding much about ecommerce, so we did what we knew how to do…Festivals…and a lot of them, sometimes 3 or 4 in a weekend. Big beer festivals like the Lodo Beer Fest in Denver and Oregon Brewers Festival in Portland became our primary source of acquiring new customers. We'd pitch anyone with a pulse for 10-12 hours straight and then get up and do it again for another 3 or more days for some of the bigger events. We did Sturgis, Mardi Gras, Street Scene, City Stages, The Barrett-Jackson Classic Car Auto Auction, and countless Blues, Jazz, Beer, Wine and Food festivals for the next five years.

Hard Times and Rebirth
We hit hard times three years in when we mismanaged our cash flow and couldn't pay our bills on product that had already been shipped. Greg's first born was only 2 or 3 years old and our unstable income proved to be too much of a burden on his young family so we downsized from 5 to myself and one CSR who went on disability a few months later. The next few months and Christmas '97 were pretty much the all time low as I was doing everything myself and wondering what the hell I was doing giving up a promising career with IBM to sell beer.Lucky for me all I had to take care of was my Maine Coon cat, Rosie.
I was so emotionally invested in what Greg and I had done for the last 3 years that I just couldn't bear to shut it down just yet so I sold all those personal memberships that we had worked so hard to acquire at festivals to a competitor to give us a little cash infusion and kept doing as many festivals as I could to keep the doors open until I figured out our next move. The good news is that we bought that competitor a few years later so we got a good chunk of our friends back! The next move turned out to be dumping our original website and launching two new sites, one for our beer club, the other for our cigar club which seemed a logical extension early on. The sites went up in 1998, right about the time Google was born and lucky for us, our new web developer knew what they were doing and we fared well in the search engines. That was about the time things started to look up. We launched The International Wine of the Month Club in December of 1998.
A Family Affair
My mother, Kathleen Calef, joined the company shortly thereafter and we put her strong marketing background to work improving our marketing materials, website copy and pretty much anything that touched our customers. She launched our cheese, chocolate and flower clubs in 2002 and created our Whatever Whenever Program which later became Design Your Own Club, allowing our customers to combine our six clubs in any way to create personalized memberships. I've been fortunate to have been able to work closely with my mother, father and sister over the years. How cool is that?
A Natural Evolution to an Ecommerce Business
Over the years, we stopped doing festivals as they were just too much work and not the best use of our time. As the internet and search engine popularity grew, so did we and the focus became on diversifying our marketing mix so we weren't so heavily reliant on the engines. Like every other business in America, we took a big hit in 2008 and 2009 when the economy tanked, but were able to maintain profitability without letting anyone go by heavy cost control efforts. I feel pretty good about that to this day as my team's as loyal as they come and we take care of each other.
Takin' it to the Next Level
We invested heavily back into the company two years ago, re-launching our websites and rebranding the company to MonthlyClubs.com™ in the process. It was without a doubt, the most work I'd done since we opened our doors, but at the end of the day, I couldn't have been more pleased or more proud of what we accomplished. Funny how that works. Shortly after they went live, the sites were was awarded as one of Internet Retailer magazine's Hot 100 E-Retailers of 2013, a pretty prestigious annual award where editors at Internet Retailer magazine choose what they feel to be the best, most innovative websites in the world. Sweet.
You Still With Me?
There's so much more to tell, but I figure if you've made it this far, you're either an employee, family member or friend and you'll hear more when we celebrate the anniversary properly at the party. If you're one of our longtime customers or just someone interested in our story…Thank you for your time and thank you for your business. We're nothing without you.
I'm so proud of what we've accomplished in the last 20 years. I've got a rock solid team, top to bottom, solid fulfillment and marketing partners, and a loyal customer base, many who have been members well over ten years, a few that were signed up by me at festivals nearly 20 years ago. What more could a guy ask for?
Prost!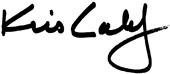 #20yearsofbeer