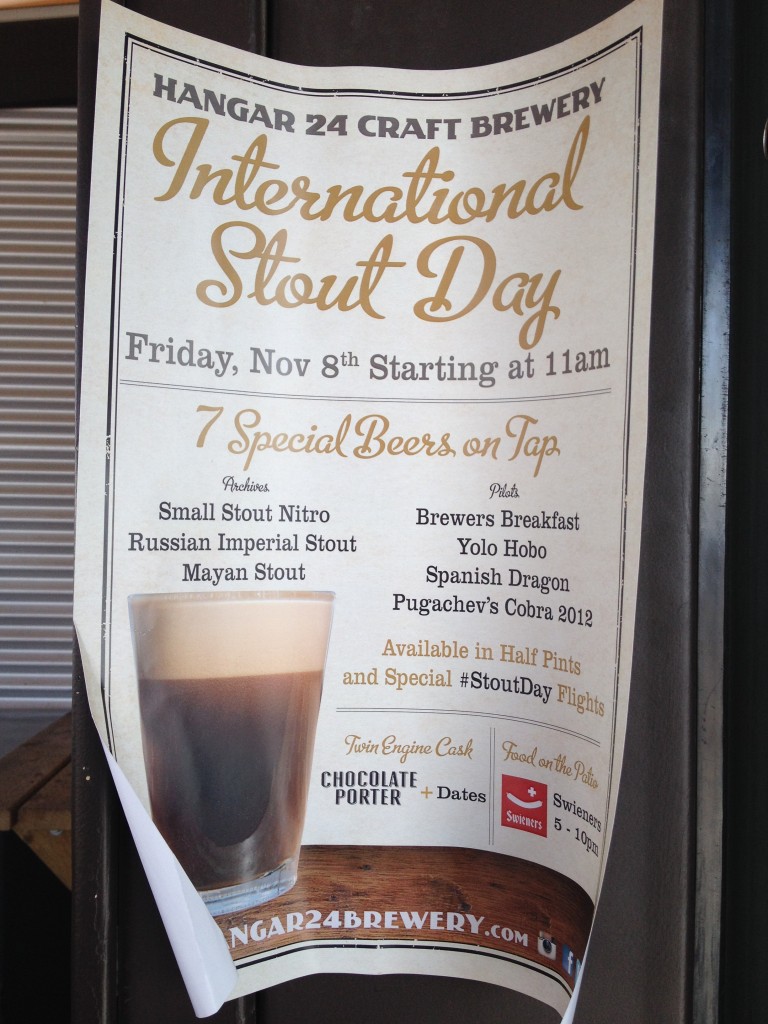 It is a great day to head out to your local brewery and enjoy a rich stout on tap. Especially when the flavors contain rich notes of coffee, malts, and chocolate combined with a nice balance of hops in my glass, particularly on these cool fall evenings.
On the way down from our local mountains last weekend, we stopped at Hanger 24 in Redlands, CA. I tried their Russian Imperial Stout, and it didn't disappoint! Another bourbon barrel aged stout that had the perfect complexity with all the ingredients I look for in this style, I wanted more. However, we still needed to drive home and at 12% ABV, we bought a Hanger 24 growler filled with the Imperial Stout to take with us. It's empty now but I am looking forward to going back to Hanger 24 for a refill. Maybe tonight to try their #stoutday flights!
We all have that local place we like to stop and have a beer on tap. Where is your local go to for a craft beer on tap?
Cheers!
Kristina