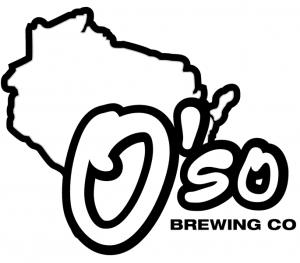 Can we talk about sours for a minute here? You've no doubt noticed an uptick in sour beer production over the last few years. And quite a few of them are pretty approachable even for those who haven't previously enjoyed them. Seems like every time we put a sour up to another beer in any given month, the sour is considerably more popular.
Of our 24 annual selections, we've run anywhere from 4-6 sours each year over the last 3 years. Thinking about doing more, but we want to make sure we're keeping everyone happy as much as possible. One way to do it is to offer more sours via special offers. In fact, we're thinking an ALL SOUR special offer. Okay, so we're not just thinking it, we're doing it.
Anybody heard of O'so Brewing Company in Plover, Wisconsin? I hadn't until one of the guys on our SEO team sent me a bottle of Space Ace Oddity, a one-off run of a brett-fermented double dry-hopped Belgian white IPA made to commemorate the work of David Bowie. Really nice beer. We liked it so much that we're having them brew us another batch just for our members which will be exclusively featured in May this year.
But we're talkin' about sours here, right? Right. Marc Buttera, founder, CEO and super cool cat, sent me a care package like I have not received in a few years that included twelve 750s, half of them pretty damned amazing sours. It was really hard to pick just 4, but we suffered through it and are running with the following in our July 2017 Rare Beer Club special offer:
On top of that, we've already got 7 sours slotted for 2017 and are looking to lock down on an 8th, including featured offerings from AleSong, Mystic, Panil, Sudwerk and an exclusive from Jolly Pumpkin Brewery.
I'd love to hear any and all thoughts you have on the direction we're taking with sour beers!
Prost!
Kris