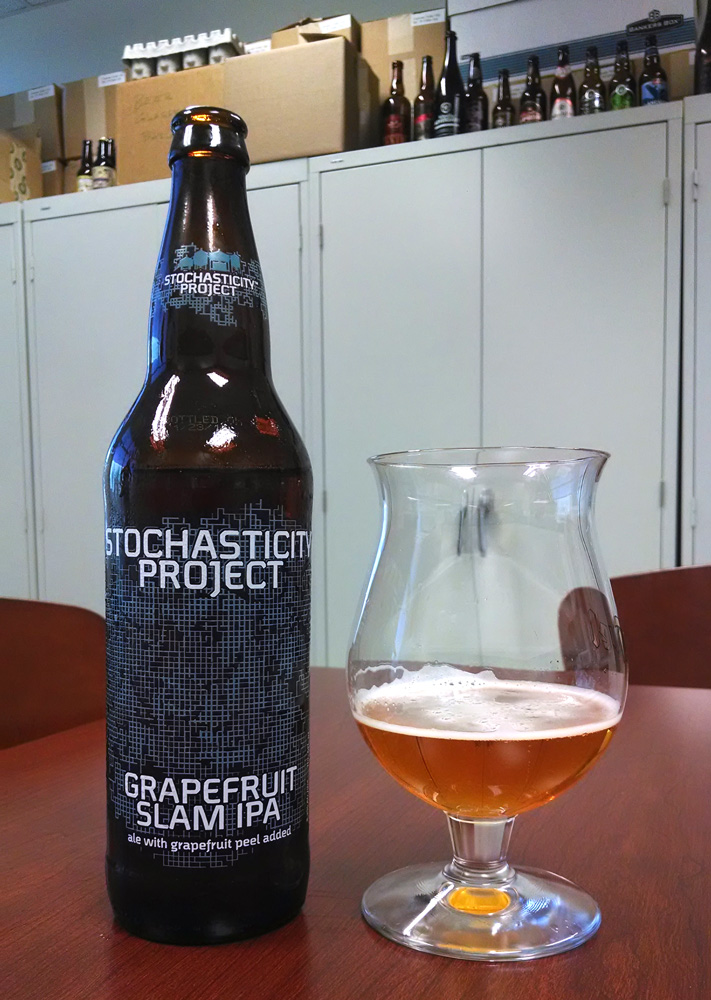 Stochasticity Project (try saying that 3 times fast – or even just once) is a new side project/brand of Stone Brewing apparently devoted to experimental beers, and Grapefruit Slam IPA is their first release.
Basically, it's a double IPA brewed with fresh grapefruit peel. It's a simple concept, but effective. What's fun here is trying to discern where the citric hops end and the actual grapefruit flavor begins – you really can't, which makes this one of the more unique fruit-influenced beers we've tasted. Instead of the fruit standing apart like a forced additive, which happens so often, the grapefruit here just amplifies and merges with the big citrus flavors already there from the massive dose of hops (Centennial plays a big role). It's vividly fruity, very fresh, and super tasty.
After popping this baby open this afternoon, Grapefruit Slam proved really popular here at our office tasting. We're looking forward to seeing what other brews come rolling out of the Stochasticity Project.
Cheers,
Brett