The beer naming contest is over. The dust settled and we in fact have three Grand Prize three winners!
The Bruery:   Smokey & The Bois submitted by Carlin C.
CigarCity:      El Monstruo Lúpulo submitted by Tim D.
Shmaltz:       Mazelhops! submitted by James T.
There were no duplicate entries for the winners of The Bruery and Cigar City beers and although there were no exact duplicates for Mazelhops!, and the winner was the first to enter any variation of that name, we're going to award four contest entrants that had very similar submissions to Mazelhops! with a free month of the club of their choice. Well done Brielle G., Adam M., Elizabeth J., and Jeff B.!
There were so many great submissions that we'd also like to call out a few of our favorites as honorable mentions.

The Bruery
Pino Cedro
Zesta Punta Double IPA
Pomelo Paraíso
Bosque Sabroso
Cedro Abeto
Spanish Jade IPA
Pomelo Paraíso
Cedro y Cidra
CigarCity
Ménage-A-Bois
Trois du Bois
Bois Brûlé, Fume
Fumée de Chocolat
Smokin' Black Bois
Black Bois Fume
Barils de Fumée
Shmaltz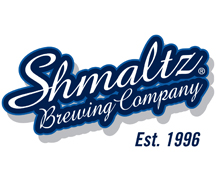 L'CHAIM PA
Chutzpah IPA
Oy Vey IPA
Rabbis Revenge
L'Chaim! Oy P A
Beer Mitzah
Yenta's Elixir
Hop Mitzvah
Thank you all so much for being a part of our 20 year anniversary celebration.
Cheers,
Kris