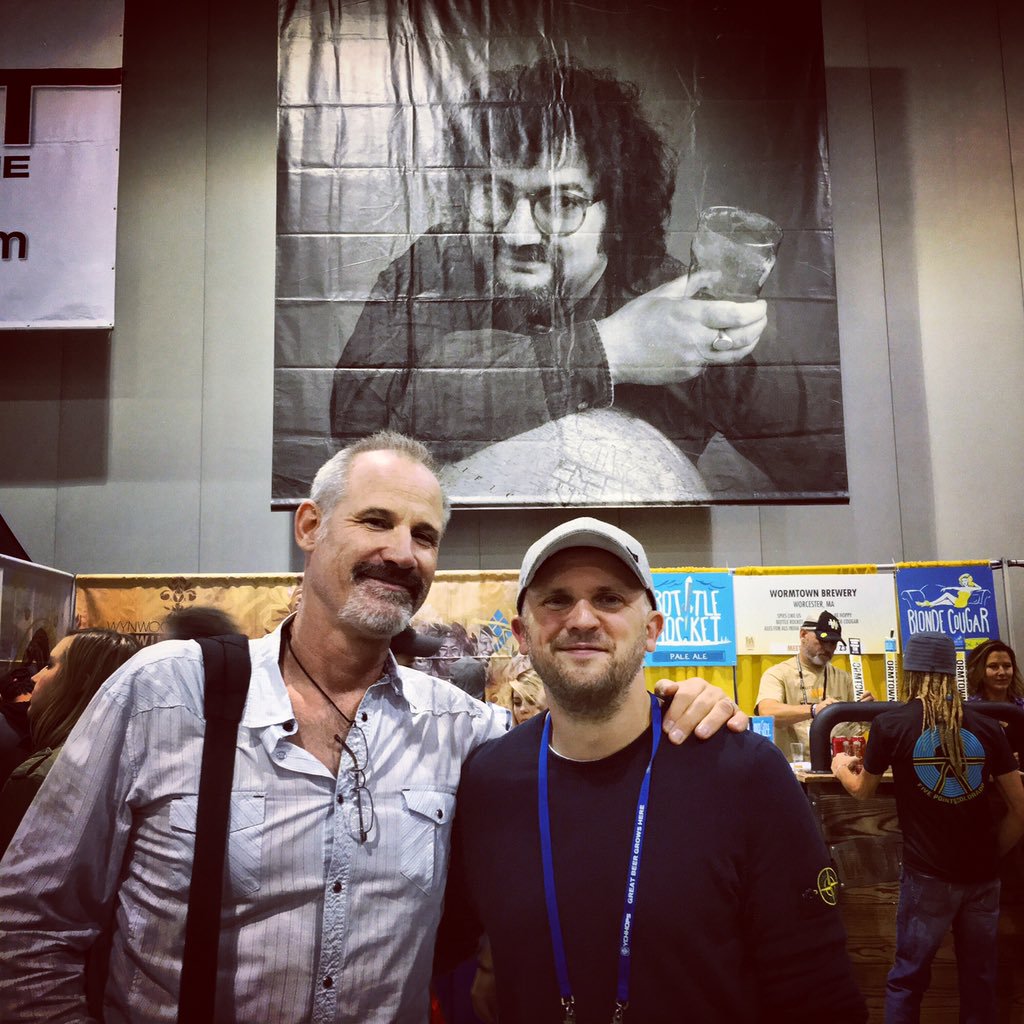 I didn't screw up anything badly last year, and was pleased to get invited back as a judge for this year's Great American Beer Festival in early October. (As a relevant side note: I also got to hang with Rare Beer Club owner Kris Calef out in Denver this year, and he definitely was on the hunt for some new and exciting selections for the club.) Overall: 3 days of judging + 3 days of festival.
Of the World Beer Festivals (and upcoming Beer Quest in Charlotte) I help organize with our team over at All About Beer, the majority of the events are happening in our company's home state of North Carolina. The GABF awards are a lot more interesting when you have a horse in the race, such that (in addition to our NorCal peeps and such), it was a blast to see many of those North Carolina breweries we work with take home a disproportionate bunch of hardware this year. NoDa took gold for their Nodajito. Hi-Wire took gold for Zirkusfest. Wicked Weed won a silver for their Lunatic… And, seemingly out of nowhere, Brown Truck Brewery from High Point, North Carolina was awarded an assortment of medals (including gold in the American- or German-style light lager category, over Coors Light) as well as Very Small Brewing Company of the Year. So not shabby for a brewery established in 2015.
Additional key notables: Pabst took home Large Brewing Company of the Year (and will be joining us for Beer Quest next month). Our editor John Holl and I got sneak peeks of some amazing stuff, including High Water's new barrel-aged Campfire Stout (with the un-barreled version taking home a gold medal in the Specialty Beer category the next morning). We got a sweet 2016 judge cooler from Mountainsmith (way better than last year's cutting board). The judging panels were packed, and I ended up reviewing about 150 beer entries over the course of three days—a wee sliver of the 7,227 total entries in this year's competition. Also: I got to witness a brewery nearby at the Saturday awards ceremony go bonkers when they found out they'd won a category I'd judged the medal round of, which was particularly cool + edifying. The fest and judging rounds ran like clockwork, and I already can't wait for next year's event.