The Rare Beer Club is featuring two barrel-aged beers this month: Nebraska Brewing Co.'s HopAnomaly, aged in French-oak Chardonnay barrels, and American Solera's The Ground Is Shaking!, which spent eighteen-plus months inside of Vin Santo wine casks from Italy.
It's pretty remarkable to consider how much the act of barrel-aging beers has taken off over the course of 25-ish years. Before I left All About Beer this fall to get back to freelancing, we had Jeff Alworth take on the history of Goose Island's Bourbon County Brand Stout, which was the first barrel-aged beer of its kind when it was created in the early 1990s. (Jeff has been doing great stuff in his Classic Beer column, and this one is definitely worth checking out for a deep-dive into barrel lore.) We've quickly gone from a time when aging beers in barrels was a pretty weird thing to do—even the now-conventional stuff, like bourbon, brandy or rum—to our rather different present circumstances. You'll find beers aged in Fernet barrels, Grand Marnier barrels, maple-syrup barrels and tabasco barrels. It's approaching true that any food-ish product that gets barrel-aged itself has had some of its resulting barrels used to age beer.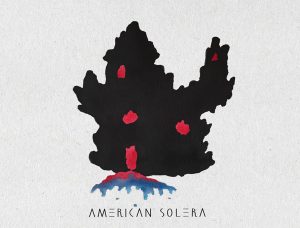 So, aside from tabasco, obviously, what's your favorite type of barrel for beer?
My first thought was whiskey or brandy, just considering all of the exceptional BA imperial stouts and barleywines over the years. I'll often get a lot of chalkiness from Brett beers aged in red-wine barrels, and tequila and I have an evolving relationship—so no to both of those. While I rarely drink Chardonnay (we're generally Pinot people), it's Chardonnay barrels that I've personally found most intriguing expressed in beer, especially with a pale base. Russian River's Temptation. Side Project's Saison du Fermier. Anchorage Bitter Monk. Yes, please.