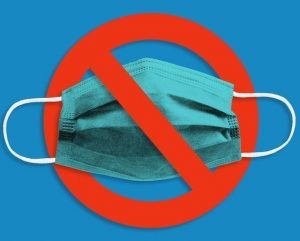 It feels weird to think we're (hopefully) through the worst part of a pandemic. My wife and I managed to get our first dose of the Pfizer vaccine the very first day we became eligible here in California, and now we're counting down the days after our second dose until the 95%-ish immunity kicks in. As of writing this, the CDC announced that fully vaccinated individuals could feel confident resuming normal activities again—even, dear god, indoor ones. Active cases here in Sonoma County have been hoving around 200 to 300, rather than the 7,000+ cases we'd seen during peaks in January. We're this close to hitting our final reopening tier.
It feels like, fingers crossed, the end of a very long, dark tunnel. Our pod has ventured out to our local go-to spot (Moonlight Brewing Co.) a few times now—listening to live music and enjoying pints of their Reality Czeck lager and Bombay by Boat IPA, in well-spaced outdoor seating. Our 'nephews' played Legos and trounced us at card games. We ran into friends we hadn't seen in forever. It all felt… so oddly normal. And the beer has never tasted so good.
How have things been shaping up in your area? If you've been vaccinated, how did that first beer out taste? What local places have you been missing that you've finally felt comfortable visiting again? Let us know on Twitter via the @RareBeerClub account. Also! Be sure to tip and treat your waitstaff well; they've been through a lot making these spaces available to us.