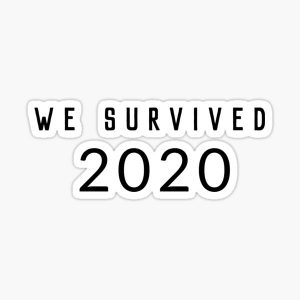 I'll refrain from any form of 2020 recap. Pretty sure we all agree it could've gone better.
We're still in purple Tier 1 (the worst tier) here in Sonoma County, with a little over 2% of the county having been tested positive for COVID thus far—such that we're still pretty far away from bringing certain elements of daily life back safely. After feeling low during a large portion of this year, it feels especially good to know that it's almost over. 2021 will likely do its best to make me regret typing that, but it's hard not to look forward to this all being past.
On the beer front: I'm looking forward to having a pint at a bar again someday… INSIDE, even. Without a mask on, or in my pocket. Without constantly worrying about distances and others' nose coverage. Presuming we find a vaccine that sticks, our bartender also won't feel scared just to come to work. Brewery owners won't be wondering if they're shoveling money into a pit, adjusting to the latest reopening requirements, only for a new, different lockdown to emerge. Essential workers will be able to raise a pint more easily. We'll be able to properly mourn all of this past year's losses, with people we haven't seen in way too friggin long.
It's really, really hard not to look forward to these things. Here's to a better 2021.