We're excited to announce another Rare Beer Club® Special Offer!
We're happy to have had the opportunity to work with the Mikkeller team to bring our members a selection of delicious and hard to find brews this month which exemplify Mikkeller's creativity and skill. We sampled an array of beers to home in on six particularly engaging selections that we couldn't put down, and that you won't want to miss!
A list of the beers appears below, but we encourage you to visit the special offer page for full tasting notes and access to the order form. NOTE: All beers are 330-ml bottles, except for the 12″ Winale which is 375-ml.
If you're new to the club: welcome! One of the best things about being a member is that, in addition to our normal monthly selections, you can take advantage of our periodic special offers on additional exciting and hard-to-find beers. Cheers!
Flexible ordering allows you to order 4, 6, 8, 12, 18, 24, or 48 total bottles, combining any of the six featured beers in any way to get there so that you can easily try them all.
ORDER ONLINE or at 800-625-8238 Mon – Fri, 7am – 4 pm Pacific. If your Rare Beer Club membership was a gift, you will be contacted by one of our team members for payment information if you submit your order online.
Learn More for full tasting notes, and to access the order form.
The order cut-off for this Special Offer is 12:00 PM Pacific on Monday, July 20th. Orders will begin shipping out about a week later.
Cheers!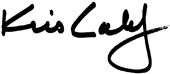 Kris Calef
President, The Rare Beer Club®