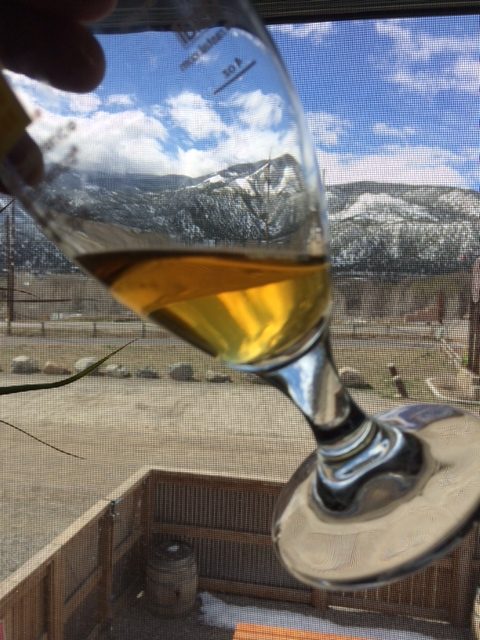 That's right, we're doing still yet ANOTHER beer naming contest! It's just that we feel really bad for all the folks that still haven't taken home the grand prize of a 6 month, 2-bottle membership to The Rare Beer Club, so we're giving you still another chance…Make it count because there's a good chance that this may be the last one this year. Don't hold me to it. We still have slots in October and December to fill and I'd like to get as many exclusives in the club as possible this year.
This contest is our annual collaboration with Pints for Prostates, and this year Rick has secured Colorado's Elevation Beer Company to be the honored brewery to create a beer to help PFP help educate dudes about getting properly screened for prostate cancer. Suffice to say…It's a really worthy cause, people. The last time Elevation participated in this effort, they brewed an 8.5% smoked Dopplebock and the name that won the contest that year was one of my all-time favorites…Prostator!
I got super fired up when talking to head brewer and co-founder Christian Koch about the beer he has in mind this year. He said something like, "I'm thinking about a blonde barleywine kinda beer made with a shit-ton of wheat and aged in Sauvignon Blanc barrels…What do you think of that?" Just kidding. He didn't say "shit-ton", but I wouldn't have been offended if he did. Anyway, I was thinking to myself, "Self…That sounds mighty fine to me! I've never heard of such a thing. Tell me more!"
So we're calling it an American Wheat Wine. It's being aged in freshly emptied Sauvignon Blanc barrels for six months. Been in barrels for a little over a month now and the nose is currently showing fruity white wine, light oak, and a mild hop bitterness. It's going to pick up more of the barrel remnants, of course, as it rests longer. He's making it with 50% malted white wheat. It's gonna be pretty full bodied with a starting gravity of 25 plato (1.106 SG). Here are the tasting notes so far, straight from the brewer, that were no doubt composed when he snapped the photo in this post (what a sweet back porch, ya?): "This beer pours a beautiful golden color and has aromas of fruity white wine, light oak, and a mild hop bitterness. The flavor of our Wheat Wine is extremely complex. With 50% malted white wheat, is a full bodied beer with fruity notes of peach, lime, and passion fruit. This beer will age extremely well and flavors will meld and mellow over time."
It's gonna be cool.
Here's what you need to know to play kids.
Entering the Beer Naming Contest
Although the new beer will only be available to members of The Rare Beer Club, both members and non-members are invited to enter the contest and submit up to three names for the new beer. The contest officially begins on Thursday, April 28th, 2016. Entrants will have until 2 pm PDT on Thursday, May 12th, to submit up to three names.
Finalists will be chosen by The Rare Beer Club, Pints for Prostates, and Elevation Beer Co., at which time contestants, club members, and the general public can vote for their favorite name. The winning entry will be announced on Friday, May 20th, and the contest winner will receive a 6-month, 2-bottle membership to The Rare Beer Club.
To receive this special beer, and many more, join the Rare Beer Club online or call 800-625-8238. Be sure to start your membership by September 2016, or earlier, to receive this exclusive beer from Elevation Beer Co.
Have fun!
Prost!
Kris