Wanna win a 6 month, 2-bottle membership to The Rare Beer Club® Of course you do. Who wouldn't? Well, you're going to have to do some work then, okay? You good with that part? It's kind of important that you're good with that part. Although, it's not really work if you generally associate work with things that aren't fun. Trust me, you can have fun with this one. One of the past winners of this particular project was an 8.5% smoked Dopplebock that was given one of my all time all-time favorite names…Prostator!
We need help naming a beer people.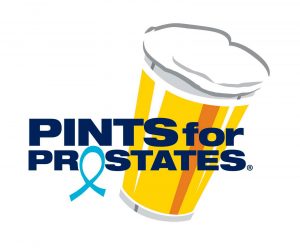 This contest is our annual collaboration with Pints for Prostates, and this year Rick has secured Yazoo Brewing and the celebrated head of their sour program, Brandon Jones, to create a beer to help PFP educate dudes about getting properly screened for prostate cancer. Suffice to say…It's a really worthy cause.
It's always fun to jump on a call with a brewer and see what kind of creative ideas they're kickin' around on their pilot system or what glorious goodness awaits in a barrel program. Talking to Brandon didn't disappoint. In his words, "I have a batch of an incredible merlot french oak barrel aged aged sour and Brettanomyces Belgian Golden Strong ale we are going to fruit with a combo of blackberries, tart cherries and raspberries. The base beer before fruit is showing nice character of pepper, dark fruit, and bright lemon lime."
There was a long pause on the call and then Rick and I simultaneously and resoundingly said, "WE'RE IN"!
Suffice to say, it's gonna be a pretty sweet offering and we're really fired up about it.
Here's what you need to know to play kids.
Entering the Beer Naming Contest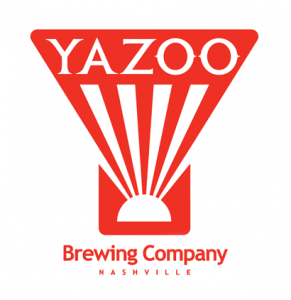 Although the new beer will only be available to members of The Rare Beer Club, both members and non-members are invited to enter the contest and submit up to three names for the new beer. The contest officially begins on Wednesday, May 24th, 2017. Entrants will have until 2 pm PDT on Monday, June 12th, to submit up to three names.
Finalists will be chosen by The Rare Beer Club, Pints for Prostates, and Yazoo Brewing Company on Wednesday, June 14th, at which time contestants, club members, and the general public can vote for their favorite name. The winning entry will be announced on Thursday, June 22nd and the contest winner will receive a 6-month, 2-bottle membership to The Rare Beer Club.
To receive this special beer, and many more, join The Rare Beer Club online or call 800-625-8238. Be sure to start your membership by September 2017, or earlier, to receive this exclusive beer from Yazoo Brewing Company.
Have fun!
Prost!
Kris