After literally several years of shameless groveling, pleading with the good folks at The Bruery to allow us to bring in some of their coveted annual release of Black Tuesday, a massive 18.9% bourbon barrel aged imperial stout, they finally caved. But there's more! We've secured not only the 2021 vintage of Black Tuesday, but also the 2019 vintage of their most popular variant of it, Cherry Chocolate rain which is aged in rye whiskey barrels with cacao nibs, vanilla beans and tart cherries. Yeah, it's as good as it sounds.
So with those two rarities locked, I challenged the brewery to slide me two others that would make an irresistible combination that would leave you feeling empty inside if you were not to order all four beers. I think they've delivered, but you'll be the judge of that. The 2021 Mélange Noir is a 16.6% Bourbon barrel-aged Barleywine-style ale blended with a bourbon barrel-aged imperial stout. Are you with me? It's good, right? Lastly, the 2020 Glenwort is 14.9% scotch whisky barrel-aged ale (not a Scotch Ale mind you, but indeed brewed towards a Peated Scotch flavor profile.
I'm excited about this offer. There's only so much of these babies and we're not going in too heavy on them so I'd encourage you to order sooner than later if you're interested. I hope you love these beers every bit as much as we did.
A list of the beers appears below, but we encourage you to visit the special offer page for full tasting notes and access to the order form.
Flexible ordering allows you to order 4, 6, 8, 12, 18, or 24 total bottles, combining any of the six featured beers in any way to get there so that you can easily try them all.
ORDER ONLINE or at 800-625-8238 Mon – Fri, 7am – 4 pm Pacific. If your Rare Beer Club membership was a gift, you will be contacted by one of our team members for payment information if you submit your order online.
Learn More for full tasting notes, and to access the order form.
The order cut-off for this Special Offer is 12:00 PM Pacific on Tuesday, September 13th. Orders will begin shipping out about a week later.
Cheers!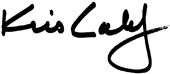 Kris Calef
President, The Rare Beer Club®