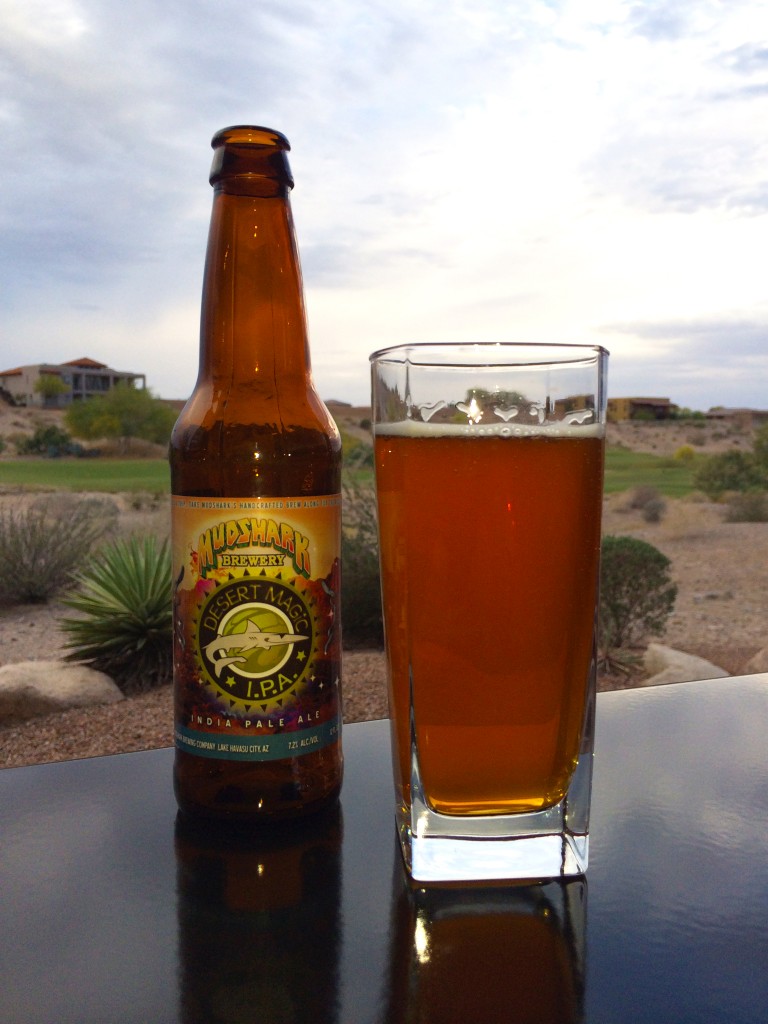 On a recent trip to Lake Havasu, I was fortunate enough to find  The Desert Magic  IPA from the good people at Mudshark Brewery based out of Lake Havasu City, AZ.  Being an IPA lover, I was not disappointed.  The brew has a lemon scent with hints of grapefruit and a nice balance of hops and a light malt give it a great flavor without too much of a hoppy bite. Quite the treat after a long day on the lake.
Mudshark Brewery also has a restaurant/brewpub located in the heart of Lake Havasu City, just a half mile walk from the world famous London Bridge.  Haven't been there myself just yet, but will definitely check it out on my next trip.
As I am sure a lot of you already do, be sure to find those craft breweries in your favorite vacation spots and support them the best you can.  We need to make sure that these fine establishments remain in business as long as possible so we can drink great beer on vacation!
Cheers!
Ryan