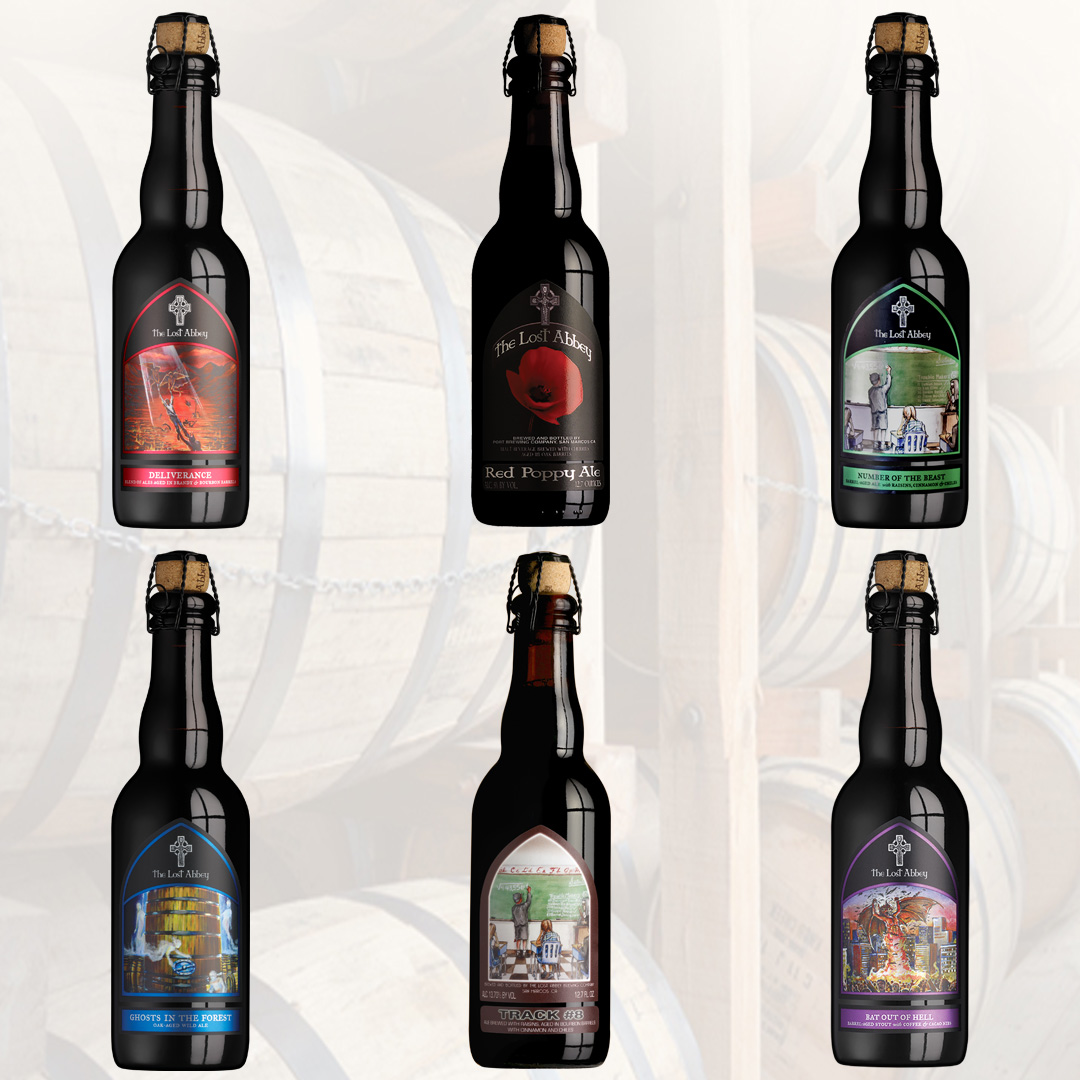 We're doing something a little different and unprecedented for this latest Rare Beer Club special offer. Tomme Arthur and the team at The Lost Abbey were recently tasting through the brewery's archives to discover what was at its peak, and, given the long history between Tomme and the club—we've been loving his beer since the Pizza Port days—he reached out with some of the very best of The Lost Abbey's rarest vintage beers. Five of the six offered score 100 points over on RateBeer (the other one's a 98)—and this is ultimately one of the best collections we've ever been able to put together. A chance to taste Lost Abbey history.
NOTE: This the first time we're offering 375mL bottles within the club! We want to be able to expand on the rare beers we're able to offer our members going forward, and this seems like the best possible time to expand into smaller-format selections. Lost Abbey has less than 100 cases of each of these releases—for the 2017 Deliverance and 2018 Bat Out of Hell, for instance, there are less than 40 cases left—and once they're gone, they're gone. The final two beers offer up the great opportunity to try 2015 and 2018 Number of the Beast side-by-side.
To take part of this exciting offer, visit our Special Offer Page.