Rare Beer Club 2018 February Special Offer

I'm really excited about these beers, each pretty damn hard to get ahold of and several, uber-rare. It's true, I get excited about pretty much all of the beers we present in our special offers, but that's because we spend a lot of time tracking them down to bring to you.
Rodenbach's 2015 Vintage is not to be missed, exceptional in every way. And to be able to run an Abt from New Glarus and De Proef? Are you kidding me? I've been chasing Dan Carey at New Glarus for well over 10 years and this is the first release we've nailed him down on. You'll want to cellar a few of these bad boyz. Trois Mousquetaires' Baltic Porter is easily one of my favorite representations of the style and securing 30 cases of a Bourbon & Brandy barrel-aged blend of it was a major score. Lastly, Pasteur Street's Cyclo Stout, an Imperial Stout w/ Vietnamese Cinnamon, Vanilla & Chocolate, is yet another landmark for the club as we present our first offering from Ho Chi Minh City, Vietnam. It's really, really good. Four truly exceptional beers, each worthy of cellaring. You're gonna want to try them all after you read more about them below.

Cheers!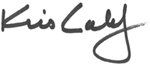 Kris Calef
President
---
For the PDF version of the Special Offer Newsletter, Click Here. The order form follows the beer descriptions below. To jump to the order form now, Click Here.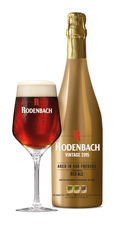 Vintage 2015

Brouwerij Rodenbach – Roeselare, West Flanders, Belgium
Style: Flanders Red Ale aged in Oak Foeders

ABV: 7.0%
Serving Temp: 42-48° F
Suggested Glassware: Tulip, Chalice, Flute, or Pinot Glass
Kicking off our latest Rare Beer Club special offer is one of our favorite limited-release beers from the world-renowned Rodenbach. Their latest vintage offering is exquisite, and stands as a clear reminder of just how good their Grand Cru is. Each Vintage release is from a single foeder that has passed brewmaster Rudi Ghequire's stringent selection process, aged at least two years in 4,000-gallon oak casks. Every example is unique, unblended, and labeled with the number of the specific foeder in which it was aged. Its vintage year indicates the start of its maturation.
This world-class example from West Flanders pours a deep reddish brown that's pretty clear, but with an intensity of color that speaks of its barrel time. Tart cherries and fresh apple land as initial aromatics, leading a sweet-tart impact of generous fruitiness and underlying caramel. While there are certainly flavor parallels to Oloroso sherry, a vibrant carbonation and superb ripeness of fruit make this an absolute pleasure to drink. Rich, honeyed malts offer up notes approximating the juiciest of Sauternes and German Reisling options. Sweet-tart perfection.
Pairing & Aging Notes:
While Rodenbach's Vintage 2015 is very much on point at the moment, this should also age quite gracefully over the next few years at least. For pairings, the cherry and caramel notes at the core, plus its touch of sweetness, make it ideal alongside moderately spicy pork sausages, and possibly even roasted lamb. But we're inclined to savor it beside various cheese options.
---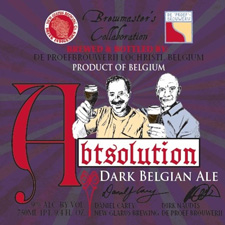 Brewmaster's Collaboration: Abtsolution

De Proefbrouwerij & New Glarus Brewing Company – Lochristi, East Flanders, Belgium
Style: Oak-Aged Belgian Abt
ABV: 9%
Serving Temp: 48-57° F
Suggested Glassware: Goblet, Tulip, Chalice or Pinot Glass
This 11th annual release in the Brewmaster's Collaboration series from De Proef is especially exciting, as the brewery's paired up with Dan Carey and the folks at New Glarus Brewing of Wisconsin on a pretty darn rare style: the elusive Belgian Abt. Think Belgian quadrupels, or Belgian dark strong ales, if you haven't tried an abt before. This particular example (because it's not like we're messing around here) includes a ton of dark malts and spicy yeast qualities, along with special additions of Chinook and Santiam hops from Wisconsin. For a little extra dose of the Dairy State, the collaborating brewers added a hint of lactose, which contributes a heightened creaminess that works perfectly. The fact one can generally only get their New Glarus fix inside the state of Wisconsin (they're not distributed beyond) is an added bonus.
The result is one beautifully handled Belgian abt that shows exactly what this traditional style can offer. This pours the color of dense caramel, lightly clouded and robust in appearance: a thick perimeter of gold around the edges, while finely bubbled medium-tan foam caps all the proceedings, lingering for quite a while. The abt style owns the middle-malt spectrum, as this offers up (even when first poured) loads of chewy caramelization, toffee and brown sugar. A toasty corner of vanilla and oak are well met by significant core fruit: dates, figs, dark cherry.
The special addition of lactose, along with the use of French and American oak, does lots of great work here without taking away from the central balance of the style: generous and well-presented caramelized sweetness, a peppery and fruity yeast character, plus a hint of warmth from the underlying alcohol. Like other world-class Belgian examples, we're impressed with how light and vibrant this feels overall-packed with subtle bubbles, and benefitting from a drier ferment. This continues to evolve as it warms up: soft roast, chocolate, a hint of tannin.
Pairing & Aging Notes:
De Proef and New Glarus designed this one to be enjoyed fresh, but it should also continue evolving nicely over the next couple years. As a caramel-focused beer, the onset of oxidation will be a bit less immediate, and we'd just keep our eyes on aging bottles to ensure they don't lose their balance. The brewers advise pairing this with roasted meats and rich, sturdy cheese.
--- Porter Baltique - Édition Spéciale (Bourbon & Brandy Barrel Aged)

Les Trois Mousquetaires – Brossard, Québec, Canada
Style: Baltic Porter aged in Bourbon & Brandy Barrels
ABV: 10.5%
Serving Temp: 50-58° F
Suggested Glassware: Snifter, Tulip, Goblet or Pinot Glass
We've been enjoying everything we've managed to get our hands on from the folks up at Les Trois Mousquetaires, and this particularly limited release of their Porter Baltique ended up as one of our immediate standouts of 2018: built from an exceptional strong-porter base, along with generous barrel characteristics and subtle flourishes from its cherrywood-smoked malt.
While still delicious at fridge temperature, this opens up significantly after some time in the glass. Porter Baltique Édition Spéciale pours a deep chocolate-brown approaching licorice, topped by light-tan foam. The aromatics offer rich milk chocolate and roast as two central notes, well supported by dates, dried cherries and some plush, vinous heat. While this does include that aforementioned smoked malt, this doesn't at all land like conventional smoked beer, its charred notes instead meshing as secondary elements with the spirit barrels' toast.
One other key reason we gravitated towards this beer is that it does such an excellent job of promoting local ingredients, with 85% percent of its malts originating from Québec, as do its Cascade, Mandarina Bavaria and Perle hops. While this leads with an impressive impact from its dark specialty malts and barrel contributions, we found so much generous territory to dig into even beyond that-complex maltiness ranging from caramelized sugars to dates to dark coffee. Some welcome spiciness and bittering elements come through from the hops and the barrel time, contributing a firm edge beside the darkest of those added malts. For folks who dig Baltic-style porters, this one's an exceptional opportunity to try a twist on the style that's built from a masterful base. The amount of emergent chocolates, subtle barrel and smoke, as well as emergent dried dark fruits, makes this lager an unforgettable release out of Québec.
Pairing & Aging Notes:
We are very much on board with the brewery's pairing suggestions of smokehouse meats, chocolates, pralines and strong cheeses-which should work great alongside the many layers of dark chocolates and nuttiness and roasted qualities throughout this experience. The aging potential on this is approximately three to five years, and we anticipate it working quite well with some additional caramelization and sherry notes in those middle layers. While delicious right now, this limited dark lager will likely only improve with a bit of cellaring patience.
---

Cyclo Stout
Pasteur Street Brewing Company – Ho Chi Minh City, Vietnam
Style: Imperial Stout w/ Vietnamese Cinnamon, Vanilla & Chocolate
ABV: 13%
Serving Temp: 52-59° F
Suggested Glassware: Snifter, Tulip or Pinot Glass
Vietnam's Pasteur Street Brewing just recently landed on our radar, and their massive Cyclo Stout seemed a perfect final flourish for this special offer. Pasteur Street focuses on bringing U.S. craft-brewing techniques (and hops!) together with European malts and special additions like (in this case) cinnamon, vanilla, and Marou Chocolate cacao pods-all sourced in Vietnam.
As you'd expect from a 13% imperial stout, this pours mostly pitch black, thinning to darker caramel at the edges and capped by a modest landscape of bubbles. The aroma makes it very clear we're heading into dense terrain: landing with expressive baker's chocolate, vanilla, and sweet cocoa, plus dried dark fruit and toffee plentiful underneath. Cyclo Stout rewards being allowed some time to warm up, with generous layers of darker chocolates, fudge, and subtle underpinnings of caramelization unfolding over a sturdy imperial-stout base. The special addition of cacao pods is particularly stellar and developed in its own right, while that subtle spiciness courtesy of the Vietnamese cinnamon (plus subtle bubbles) helps everything land perfectly.
Pairing & Aging Notes:
The hefty ABV of 13% suggests that this should be ready for a bit of cellar time, but we also find the special ingredients-arguably the best parts of this beer-to be particularly good as they are. We expect some of the more vibrant and lush cacao notes to slowly get eclipsed by the onset of dried caramel-but, honestly, some caramel should also work great with what's going on in this beer. Pop an early bottle and age as you see fit. For pairing options, we tend to steer the chocolate, vanilla, and cinnamon combo towards a dessert menu. Maybe steak?

Click here to read or download the full special offer newsletter.
As always, if you have any questions or want something different from what we have listed above, please contact our Customer Service Team at 800-625-8238 and we will do what it takes to make it work.
Cheers!
Kristina Manning
Customer Service Manager