The Bruery Special Offer - September 2019
The Bruery Special Offer - September 2019

For our latest Rare Beer Club special offer, we've dipped into The Bruery's massive archives and selected four vintage picks that we think are hitting their peak right now. All of these are super-limited at this point-including a few that were originally released only to members of The Bruery's reserve societies. The last time we ran a special offer featuring a collection of archived selections from The Bruery, we sold out on several of the beers so don't miss out this time around and order today! Our beer panel felt that this offer is even more exciting than the last one.
Prost!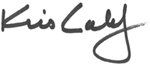 Kris Calef
President
---
For the PDF version of the Special Offer Newsletter, Click Here. The order form follows the beer descriptions below. To jump to the order form now, Click Here.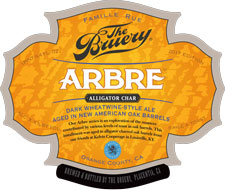 Arbre (Alligator Char version)

The Bruery – Placentia, California
Style: Dark Wheatwine-Style Ale aged in alligator-charred new American oak barrels

ABV: 10.8%
Serving Temp: 52-58° F
Suggested Glassware: Tulip, Teku, Snifter or Pinot Glass
The Bruery's Arbre series has had them exploring the effects of varying levels of toast in oak barrels, working with the folks at Kelvin Cooperage in Louisville, Kentucky. This "Alligator Char" version of Arbre, not surprisingly, features a complex, dark wheatwine-style beer aged in barrels with the heaviest toast-also known as alligator char. The chocolate wheat malt of the beer and the toasty, charred effects from the barrel influence make for one of the tastiest wheatwines we've ever crossed paths with. Rich, velvety, beautifully impacted by the oak. It's also our lowest ABV selection for this special offer of vintage releases from The Bruery.
This pours a quite dark, cola-brown color, with maple syrup and honey around the edges. A modest perimeter of off-white bubbles, with just a hint of lacing. This one definitely benefits from a bit of time to warm up in the glass, leading with a generous core of caramel and dark chocolate notes alongside toasty barrel character. This quickly expands into further depths of brown sugar, candied oranges, and plenty of soothing vanilla and almond from the oak.
For using new oak barrels, it's impressive how much the net effect of chocolate wheat malt and alligator charred barrels makes this one seem almost like bourbon-barrel-aged beer. We found Arbre to be just beautifully dense and generous-particularly after a couple of years of gracefully aging in The Bruery's archives, mellowing everything out just enough. This beer is packed with immense chocolate-caramel character, robust and almost vinous red fruits, plus an enormous presence from the barrels: toasty and charred, with well implemented layers of sweet vanilla and subtle tannins providing exceptional texture overall. Modest, fine-bubbled carbonation lifts everything, carrying an impressively built wheatwine along with some of the most potent (but well integrated) oak-barrel character we've tasted in quite some time.
Aging & Pairing Notes:
As with all four of these featured beers, this 2017 edition of Arbre (Alligator Char) is close to its peak right now. We suggest enjoying a bottle before deciding on additional cellar time. As for food pairings, the combo of heft + vanilla + caramel has us leaning towards grilled pork tenderloin or spicy flank steak.
---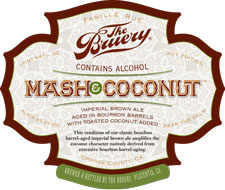 Mash & Coconut

The Bruery – Placentia, California
Style: Barleywine-Style Ale aged in Bourbon Barrels w/ Coconut
ABV: 13.1%
Serving Temp: 52-58° F
Suggested Glassware: Tulip, Teku, Snifter or Pinot glass
This barleywine-style ale takes The Bruery's core bourbon-barrel-aged barleywine and adds coconut at about a pound per gallon. We found the robust contribution of the coconut and the barrel aging to be presenting so good right now-this beer is perfectly aged, drinking so smoothly, and does an incredible job of having its coconut additions smooth out the edges of potent core barleywine and barrel character. At 13+%, this one's ideal for sharing.
This pours a deep, deep reddish-amber color, capped by a modest degree of off-white foam. Mash & Coconut pours almost the color of dark maple syrup, or a rich redwood. Generous initial aromatics point to brown sugars and deeply caramelized maltiness-a generous and superbly rounded start, with ripe red fruits and the beachside smoothness of the coconut. It lands like toasted marshmallow, or the crispy top of crème brulee. Expands as it warms up.
This beer's just tasting great right now. A subtle but zesty underpinning of carbonation gives Mash & Coconut a lot of life, bringing out more of the core fruits and amber maltiness near the center of this beer's profile. This is the perfect sort of beer for aging, with a whole lot of smoothness at this point and complex, highly appealing sherry-like character from the extra aging time. There's a ton going on here: intensely developed caramelization, ripe cherry, lots of coconut-tinged core warmth, and warming edges from the bourbon barrel influence. This is our favorite sort of big beer: super generous, perfectly textured, packed with depth.
Aging & Pairing Notes:
We're really enjoying where this beer is at, already having a few years of aging behind it. But Mash & Coconut is more than robust enough for some additional cellar time. This will need appropriately robust fare for pairings: maybe chocolate caramel brownies, or caramel crème brulee. For more main-course fare: spicy (maybe tropical?) braised short ribs.
---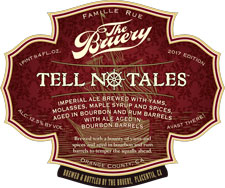 Tell No Tales

The Bruery – Placentia, California
Style: Imperial Ale w/ Yams, Molasses, Maple Syrup & Spices aged in Bourbon & Rum Barrels
ABV: 12.5%
Serving Temp: 52-58° F
Suggested Glassware: Snifter, Tulip, Teku or Pinot glass
Tell No Tales was bottled in 2017, and this substantially conceived beer is brewed with yams, maple syrup, vanilla, nutmeg, cinnamon, ginger and allspice. Tell No Tales, at this point in its cellaring journey, has its spice additions playing a secondary role to impressive upfront layers of deep red fruits, caramelization and heat. Like Mash & Coconut, especially, this combines careful bitter edges and texture to offset an intensely generous malt profile.
This poured a bit darker for us than Mash & Coconut-a deep caramelized amber, with golden-brown edges and a modest tan head. Lots of rich red fruit, toasty barrels and sweet bourbon land at the front of the aromatics, with notes including maple syrup, brown sugar and cotton candy-lotta generous malts and caramelization at the forefront. A bready, well-toasted core, with subtle spicing adding to the fruity, vinous heat.
A modest framework of carbonation underpins super-rich maltiness here: dense caramels, brown sugar, sweet red fruits, spicy sherry… As with all four of these beers, there's just so much going on in each one, but they're deftly composed in a way that allows you to actually dig in and appreciate what's going on. There's a nice pop of juicy cherry cola at the tip of the tongue, potent bourbon barrel influence all throughout, and just a super-good showing from the bourbon barrels, working alongside the spice additions to give this a tropical-rum vibe all throughout. The spice is thoroughly chilled-out at this point, giving the core barleywine-like notes a chance to shine-and we think Tell No Tales is doing exceptionally good right now.
Aging & Pairing Notes:
While this is drinking great, a bit of additional cellar time shouldn't move the needle all that much. The spiced-rum vibe of this beer had us thinking of pairings along the lines of spicy roasted pork with citrus (pineapple, mango, …). Rum cake also seems like a great fit.
---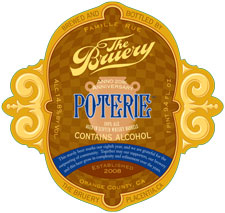 Poterie
The Bruery – Placentia, California
Style: Blended English-Style Old Ale aged in Bourbon Barrels
ABV: 16.8%
Serving Temp: 52-58° F
Suggested Glassware: Snifter, Tulip, Teku, or Hand-Sculpted Pottery Glass
To cap this special offer of The Bruery heavy hitters, we had to break out the big stuff. This 3-year-old bottling of the 16.8% ABV Poterie (original MSRP: $30!) seemed like it would do the trick. A beautifully crafted beer when this was launched for The Bruery's 8th anniversary in 2016, we feel like this one's finally nearing its peak. If you're looking for a perfect beer to sip and savor with fellow big beer fans-well, break out the cigars and prepare to settle in.
The base beer here is loosely based on an English-style old ale, and then blended with older vintages of the beer using the solera method-which is used for making intricately blended stuff like Sherry, Madeira, balsamic vinegar, and many other old-world goodies. In a nutshell, it involves a fractional blending technique that results in a final product composed of various different vintages of the same core product blended together for complexity. In Poterie, with a huge, near-17% old ale as the framework, the result is one of the most complex + layered old ales we've ever had the pleasure of crossing. This pours a dark caramel color, capped by a modest light-tan foam, with huge levels of toffee and caramel and brown sugar from the start. Some vinous warmth, toasty barrel char, periphery notes of sweet bourbon…
We should repeat: this is 16.8% ABV! Because it sure doesn't taste like it. There's definitely a warming edge of alcohol to this beer, but it's slight amidst the decadent layering of caramels, charred bourbon influence, and toasty underpinnings of vanilla-laden oak. We're not big on oxidation generally, but here the aging effects have brought out tons of sherry-like character alongside core caramel and barrel impact, with a warming wine-like presence that feels both beautifully aged and still light on the palate. This never feels overly weighty, despite being a malt-forward offering, with tons of fruitiness, subtle fine-bubbled carbonation, and hints of tannic structure keeps things feeling super lively. A beer to be reckoned with. But delicious.
Aging & Pairing Notes:
While this feels like it's nearing its peak range at the moment, Poterie is certainly built to stand up to a bit more cellaring. For pairings… whatever you have that will stand up to 17%, decadently caramelized beer. We're inclined to sip this as an after-meal drink, either beside a refreshing creamy-vanilla desert or paired with one of our favorite maduro-wrapper cigars.
---

Click here to read or download the full special offer newsletter.
As always, if you have any questions or want something different from what we have listed above, please contact our Customer Service Team at 800-625-8238 and we will do what it takes to make it work.
Cheers!
Kristina Manning
Customer Service Manager