Rare Beer Club 2017 Holiday Beer Special Offer

This year's Holiday Beer Special Offer features four really exciting, very limited-production beers, each of which impressed the hell out of us. All four beers are solid choices to accompany holiday festivities…You're really going to want to try each one.
We've priced this one out so that you'll save roughly $100 on your order when you Build a Custom Case so stock up now and you'll have every holiday party host gift, white elephant gift, and most stocking stuffers covered. All beers are 750 mL, except Black Xantus which is 22-oz.

Cheers!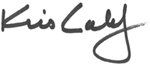 Kris Calef
President
---
For the PDF version of the Special Offer Newsletter, Click Here. The order form follows the beer descriptions below. To jump to the order form now, Click Here.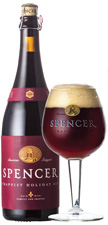 2015 Trappist Holiday Ale

The Spencer Brewery – Spencer, Massachusetts
Style: Authentic Trappist Holiday Ale

ABV: 9.0%
Serving Temp: 46-54° F
Suggested Glassware: Tulip, Chalice, Goblet or Pinot Glass
Kicking off this very special, vintage-y, delicious roundup of releases for our latest Rare Beer Club special offer is an abbey-cellared release from the U.S.'s first Trappist brewery. A lightly spiced holiday ale from Spencer, after two+ years of cellaring behind it, it's developed into something sublime. Aged notes of rich caramels and more contribute layers that expand this beer into something else, giving it entirely new dimensions. This pours slightly hazed with a reddish-amber core, capped by fine-bubbled, lightly tan foam that's in this for the long haul.
The aromatics here are generous, a brilliant combo of Belgian-style esters and phenolics (all kinds of pepper and fruit) with that emergent caramelization at the center contributing notes of toffee and butterscotch. The spicing throughout this beer stays on the subtle side, all sorts of allspice and mace and holiday-like mulling elements, but integrated as secondary notes. A moderately spritzy carbonation gives this a lively feel overall, and the flavors emerge in many series of waves: intense dark fruits and strawberry; white-peppery phenolics and winter spice; smooth caramel and nougat and spice-cake-like sweetness. Everything in balance. This is our favorite so far from Spencer: hugely detailed, Belgian-y vibe, at a perfect spot in its cellaring.
Pairing & Aging Notes:
The brewery suggests aging their Trappist Holiday Ale upright, and its future ageability now (having been cellared by the monks of St. Joseph's Abbey since 2015) is really up to you. We found the degree of caramelization in this beer at this point is exactly where we happen to be enjoying it over the longer trajectory of its lifetime. Its caramelization and subtle sherry levels from oxidation at this point seem ideal, but this is unfiltered, unpasteurized, and ready to go for a bit more time in the cellar as needed. The soft spicing had us thinking conservatively in terms of pairings: creamy, vanilla- or butter-driven desserts-or maybe a caramel-apple pie?
---

Piraat Special Reserve

Brouwerij Van Steenberge – Ertvelde, Belgium
Style: Rum-Barrel-Aged Piraat Ale (Belgian Strong Golden Ale)
ABV: 10.5%
Serving Temp: 48-55° F
Suggested Glassware: Tulip, Chalice, Goblet or Pinot Glass
What type of barrel do you age a classic Belgian strong golden ale named Piraat in? Well, you should definitely start with a rum barrel. That sweet and floral underlying character from the rum barrel is a great match to the peppery, honeyed core of Piraat, and together these things do magical stuff. This pours a deep, mostly clear golden-orange color that's topped by bright white foam, its resilient lacing left behind as one's glass gets tilted. The aroma's a compelling blast of fresh-cut flowers, honeyed Belgian sugars and toasty barrel character. White grapes.
We've long been fans of the original Piraat, and our favorite core elements are still expressed precisely here, but that rum-barrel aging brings a totally unique experience from this beer. As noted, there's an engaging grape-like character present, alongside well-blended brown sugars and rum and toasty barrel. A deep, dense honeyed core supported by peppery phenols and a vibrant texture. This was endlessly smooth, especially drinkable for the ABV, and filled with countless additional facets, including cotton candy, caramel, apple, pear and a touch of mint.
Pairing & Aging Notes:
The 10.5% ABV and modest hop reliance suggest this should fare well in the cellar. But do keep an eye on the level of oxidation in the form of additional caramel and sherry notes. As for pairing: working within its rum + apple + pepper triad seems the most promising route: smooth, vanilla- or cream-focused fare; lightly spiced roasted pork tenderloin.
---

2015 Black Xantus

Humboldt Brewing Company – Paso Robles, California
Style: Barrel-Aged Imperial Java Stout
ABV: 11%
Serving Temp: 52-59° F
Suggested Glassware: Snifter, Tulip or Pinot Glass
The "Imperial Stout" designation on the front label doesn't fully do this one justice, as Black Xantus (in the few instances we've been able to find bottles) is a massively detailed and well-developed beer with any number of special tricks up its sleeve. This one's in fact an imperial java stout, brewed with a fair-trade, organic coffee sourced from Joebella Coffee Roasters in the nearby town of Atascadero, and it then gets barrel-aged for six months in a combination of bourbon, wine and Firestone Union barrels. It's unlike anything else we've had.
Give this one time to properly warm up, as some initial candy-like notes broaden to a much more complex profile with just a little bit of time out of the fridge. This pours a viscous and dense chocolate-brown color, almost like molten caramel, with just a bit of light coming in at the edges. A modestly sized, medium-brown foam caps things. The immensity of this beer is apparent with that very first pour, as generous notes of dried fruits, roasted coffee, and black licorice spill out. There's a lot of territory here that extends well beyond what you'd expect in most traditional imperial stouts, with generous caramelization and fruitiness throughout. The barrel impact adds intriguing secondary notes: vinous character, plus subtle hints of whiskey. The coffee addition is properly integrated and never dominates. Everything plays out clearly.
The carbonation here stays properly dialed back, allowing this massive 11% beer to unfold in a smooth, satisfying fashion: leading with ripe dark fruit and brown sugar and loads of nicely developed oxidative qualities from its time spent in an assortment of barrels. There's just an immense amount of space inhabited here: layers of milk chocolate and licorice and roastiness from an assortment of specialty malts; the barrel contributions are subtle and numerous and ranging from red-wine character to spicy char plus subtle underpinnings of tannic structure. We found so many different angles of this beer appealing. Its interwoven coffee addition and complex barrel history serve as excellent support for an immensively flavorful, fun, big stout. NOTE: 2015 Black Xantus is a 22-oz. bottle.
Pairing & Aging Notes:
We managed to snag a vintage run of this beer for our Rare Beer Club members, right about where we find Black Xantus to hit its full stride as a beer developing over time. Between the six months of barrel aging plus some time in the bottle, we think this is drinking beautifully right now, but that 11% ABV suggests this will still have a little more life to it in one's cellar. Just watch the oxidation. The caramelization and dark fruits have us thinking pork. Or duck.
---

White Chocolate
The Bruery – Placentia, California
Style: Bourbon-Barrel-Aged Wheatwine Ale w/ TCHO Cacao Nibs & Fresh Vanilla Beans
ABV: 13.8%
Serving Temp: 52-59° F
Suggested Glassware: Snifter, Tulip or Pinot Glass
This beer is an experience. White Chocolate's one of The Bruery's most expressive and most coveted offerings: a mischievously pale, golden-orange offering that simultaneously provides a deftly balanced impact of bourbon, chocolate and cocoa. The TCHO cacao nibs and fresh vanilla beans that go into the core profile of this beer do exceptional work, providing a dense main structure for the rest of this to unfold. This for sure pours on the pale side for its ABV and profile, a modestly sized, fine-bubbled white foam crowning things along the perimeter.
Bold aromatics, even when first poured. Dense caramelization, candied sugars, soft bourbon and sweet vanilla. Tons of character from the outset-nothing rough, nothing outlying from that central theme of bourbon + chocolate + vanilla other than to mesh them together. The warming barrel character, toasty and charred, matches up well with massively smooth cacao nib contributions, ultimately bringing out notes like crème brûlée, nougat, and peppery milk chocolate. There's a ton happening coherently in this beer. Those fresh vanilla beans? Just a perfect match to the natural vanilla character from the bourbon barrels, amplifying the sweet smoothness serving as a great counterpoint to that heat. An incredibly layered, complex beer.
Pairing & Aging Notes:
At 13.8% ABV and densely built, this one's definitely up to some months in one's cellar. Just check a bottle occasionally to ensure the balance isn't shifting into too-sweet territory. As far as food counterparts: a bourbon + chocolate + vanilla profile seems perfect for big desserts.

Click here to read or download the full special offer newsletter.
As always, if you have any questions or want something different from what we have listed above, please contact our Customer Service Team at 800-625-8238 and we will do what it takes to make it work.
Cheers!
Kristina Manning
Customer Service Manager