Rare Beer Club Special Offer - July 2020
Rare Beer Club Special Offer - July 2020

We're happy to have had the opportunity to work with the Mikkeller team to bring our members a selection of delicious and hard to find brews this month which exemplify Mikkeller's creativity and skill. We sampled an array of beers to home in on six particularly engaging selections that we couldn't put down, and that you won't want to miss!
Prost!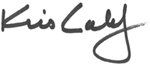 Kris Calef
President
---
For the PDF version of the Special Offer Newsletter, Click Here. The order form follows the beer descriptions below. To jump to the order form now, Click Here.

Beer Geek Flat White

Mikkeller – Copenhagen, Denmark
Style: Oatmeal Stout w/ Coffee & Lactose

ABV: 7.5%
Serving Temp: 48-55° F
Suggested Glassware: Dimpled Mug or Nonic
Beer Geek Flat White is one of the crowdpleasers in this roundup of Mikkeller releases: an incredibly easygoing, creamy, velvety oatmeal stout, brewed with coffee and lactose. This pours a beautifully dark, chocolate-brown color capped by well-formed brown foam. Lots of good retention and lacing, and overall it conjures the feel of a smooth espresso drink. There's generous roasted malts and baker's chocolate in the aromatics, highlighting a rich core coffee impact surrounded by plenty of complementary milk, chocolate, and spice.
We've had the pleasure of enjoying a number of beers from Mikkeller's Beer Geek line over the years, and this one hits a similar stride with impressive amounts of coffee complexity and assertive core stout. Smooth, fine-bubbled carbonation contributes to the feeling of a well-made espresso drink: nicely creamy, packed with deep coffee character. This one disappeared from our glasses fast. Loads of dark roast and chocolate throughout. Super-good take on the flat white, and this one satisfies as both a stout and a coffee beer.
Aging & Pairing Notes:
Beer Geek Flat White should continue to age smoothly in one's cellar, but pop earlier for the largest impact of coffee. The creamy espresso core here has us looking to a coffee or vanilla-bean ice cream, or moist chocolate layer cake.
---

Beer Geek Limfjords Porter

Mikkeller – Copenhagen, Denmark
Style: Porter w/ Licorice & Coffee
ABV: 7.7%
Serving Temp: 48-55° F
Suggested Glassware: Small Nonic or Tulip glass
Beer Geek Limfjords Porter was brewed at Thisted Bryghus in Denmark and takes a slightly different gear than Beer Geek Flat White, with loads of leather and dark fruits leading the overall expression here, along with undertones of sweet chocolate and licorice. Limfjords Porter pours a dark cola-brown color, capped by a mixed-bubble tan head that leaves solid lacing behind. A generous degree of leather, licorice, and dark fruits in the aromatics.
There's lively emphasis of dark coffee/espresso, licorice, and bitter chocolates here, with a dense core porter that shows through nicely from the start. Deep, layered coffee alongside a luscious porter that brings darker elements courtesy its licorice and coffee additions. Lasting finish of roast and dark chocolates, ending nicely toasty. This is a super satisfying porter with surprising depth, and an interesting constrast to the milky-smooth profile of the Flat White.
Aging & Pairing Notes:
Able to tolerate some additional cellar time, but this one's drinking great right now. The potent chocolate and licorice having us looking to vanilla ice cream for contrast.
---

Beer Hop Breakfast

Mikkeller – Copenhagen, Denmark
Style: Black IPA w/ Coffee
ABV: 7.5%
Serving Temp: 45-52° F
Suggested Glassware: Tulip, Teku, or Chardonnay glass
Mikkeller Beer Hop Breakfast was brewed at Lervig Aktiebryggeri in Norway and combines the now-elusive black IPA with a potent coffee addition, bringing forth expressive roast and plenty of piney hops. This pours a hazy, dark chocolate brown capped by a creamy light-tan head. The foam lasts and leaves behind web-like lacing along the sides of the glass. There's a generous impact of roast and baker's chocolate and licorice from first pour; it's impressively dark and roasted, with the bracing impact of piney and citrusy hops throughout.
Beer Hop Breakfast is a brilliantly handled black IPA first and foremost, combining a strong core of roast and chocolate alongside assertive piney and citrusy hops. We found impactful licorice and bitter chocolate, along with some other well-expressed darker specialty malts. Here, the coffee's more of a secondary contributor, or at least only really coming in at full volume around the mid-palate-letting the impactful black-IPA components lead.
Aging & Pairing Notes:
This one holds up pretty well over time, particularly given the dark-malt emphasis at its core, but we still prefer black IPAs early on. There's a combined impact of darker roast and piney hop bitterness here, such that we'd look to something easy like roasted chicken or a cheesy margherita pizza to serve as a mellowing counterpoint.
---

Mexas Ranger
Mikkeller – Copenhagen, Denmark
Style: Ale w/ Spices, Almond Milk, Cocoa, Chili, Black Beans, & Avocado Leaves
ABV: 6.6%
Serving Temp: 45-54° F
Suggested Glassware: Dimpled Mug or Tulip glass
Mikkeller's Mexas Ranger tends to defy expectations derived from its ingredients list. Instead of a spice bomb, or something that makes you think of taco night, this tastes instead like, well, an especially well-handled sweet stout or strong porter around 8% ABV. It's just 6.6%, and brewed with a collection of ingredients that normally have little to do with dark beers.
Mexas Ranger pours a pitch-black hue with just a hint of cola-colored light coming through near the edges. The deeply colored brown head is formed by small bubbles that linger endlessly on the sides of the glass. Plenty of viscosity, and body that's rather remarkable from a sub-7% anything and that most likely comes from the black beans and almond milk (two of the six special ingredients). Both of these will offer up fermentable sugars, but will also tend to leave some residual sweetness behind.
The aroma prominently showcases a third ingredient: That cocoa addition manifests as the chocolate-focused, robust midsection of this beer throughout, aligning with a base beer that brings in plenty of roast, milk and dark chocolate, and a welcomed amount of specialty-malt bitterness. The first sip offers up a miniscule-bubbled carbonation that contributes vibrancy at the tip of the tongue, with that viscous, palate-coating, cocoa-laden goodness following behind. In the mouth is where the spices play out, offering a peppery counterpoint and mild touch of fiery heat to temper that core chocolate-layer-cake sweetness.
Aging & Pairing Notes:
We're inclined to enjoy our remaining bottles on the fresher side. For food pairings, we'd try this alongside spicy fare like fiery barbecued pork.
---

Spontandryhop Citra
Mikkeller – Copenhagen, Denmark
Style: Dry Hop Citra Sour Ale
ABV: 5.5%
Serving Temp: 48-55° F
Suggested Glassware: Tulip, Teku, or Chardonnay glass
Spontandryhop Citra is one of our favorite sour ales from Mikkeller right now, and it gets a nice tropical and subtle grassy boost from being dry-hopped with Citra. This pours a vibrant, glowing orange color, topped by a thin layer of white foam. Appealing and juicy in the glass. Complex, lemony tart aromatics lead: tangerines, grapes, plus sweet-sour savory elements as a secondary flourish. Nicely layered fermentation; mouthwatering and potent.
Lively, tart, and expressively vinous from the start. Spontandryhop Citra showcases bracing sourness at first, opening up to toasty sourdough and savory edges. Hints of leather and oak come through as this warms up a bit. The flavor profile is citrus heavy to start, with candied lemons and tangerine, before expanding into a surprisingly vast, layered sour ale experience. Hints of grass and tropical notes from the Citra provide welcome brightness at the edges.
Aging & Pairing Notes:
We'd pop these on the soon side. For pairings, the citrusy acidity has us thinking of salad and cheese options-but those savory and grassy elements could work well with pork tenderloin.
---

12" Winale
Mikkeller – Copenhagen, Denmark
Style: Ale brewed w/ Wine Grape Juice & Champagne yeast
ABV: 8.1%
Serving Temp: 48-55° F
Suggested Glassware: Tulip, Teku, or Chardonnay glass
Closing out our Mikkeller special offer is the delicious 12" Winale, a strong ale brewed with wine-grape juice and fermented with Champagne yeast. This pours a hazy, pale orange with nicely sturdy white foam capping things. Initial aromatics are of ripe grapes and sourdough-tart yeast contributions: toasty and pulpy with round fruitiness. Clementine and lemon curd.
Vibrant ripe berries and toasty sourdough character lead the early sips. 12" Winale offers up surprisingly deep fruit character, overtly grapes, but with surrounding complexity conjuring currants, plums, and even a hint of the tropics. Expansive fruit and yeast complexity, with toasty Champagne-like bitterness providing a subtle edge. Quite possibly our favorite of the six.
Aging & Pairing Notes:
This is sturdy enough to handle some additional aging, but we think it's drinking in its prime right now. The ripe berries and subtle acidity should go nicely alongside roasted turkey.
---

Click here to read or download the full special offer newsletter.
As always, if you have any questions or want something different from what we have listed above, please contact our Customer Service Team at 800-625-8238 and we will do what it takes to make it work.
Cheers!
Kristina Manning
Customer Service Manager