Rare Beer Club 4-Bottle Selections - November 2017

---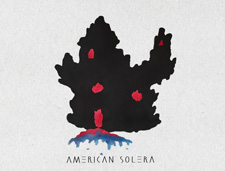 The Ground is Shaking! [Rare Beer Club exclusive]
American Solera — Tulsa, Oklahoma

[Flemish-Inspired Sour Brown Ale aged in Vin Santo Wine Casks - 6% ABV]
At Prairie Artisan Ales, Chase Healey was responsible for incredible farmhouse ales, imperial stouts and experimental offerings. In early 2017, RateBeer named Chase's newest venture, American Solera, the #2 new brewery in the world. American Solera focuses on oak aging, with many of the brewery's oak foeders being managed in the Solera style that's generally used for sherry and certain other fortified wines. Here, young barrels of aging beer are used to top up older ones, resulting in releases that are blends of beer of varying ages and exhibit complexities and flavor profiles that aren't otherwise possible.
The Ground Is Shaking! is a very special release from American Solera. For this Rare Beer Club exclusive release they're pulling out all the stops, debuting the first beer they've aged in Italian Vin Santo wine casks. The final result lands in the intriguing space between a traditional Flemish red and brown ale. It pours deep mahogany-reddish around the edges, with immediate aromatic oomph: tart cherry, caramel, and chocolate with layered medium and dark malts alongside vibrantly acidic fermentation character. On the palate, a spritzy underpinning of carbonation really opens this one up. While an expressively tart cherry character is the leading element, there's much more: deep dives of chocolate, caramels and cola; subtle funk and phenolics; rich leather; loads of dark fruits, and lots of mellowing notes from the Vin Santo wine casks. The barrel aging offers just hints of tannin, but lots of rich hazelnut and roasted nuttiness, offering up an almost sherry-like contribution of well-aged warmth, toasty wood, and persistent caramelization intertwining all these parts. This is one of the most intriguing dark sour ales we've found in a long while; an incredibly unique and detailed riff on the delicious tart styles of Flanders.

HopAnomaly (Barrel Aged Reserve Series)
Nebraska Brewing Company —Papillion and La Vista, Nebraska
[Hoppy Belgian-Style Tripel aged in French Oak Chardonnay Barrels - 10.6% ABV]
We've been digging everything we've been crossing paths with from Nebraska Brewing Co., and their Barrel Aged Reserve Series beers have been nothing short of stunning. Their Reserve Series HopAnomaly may be our favorite of the bunch, a masterful, limited-release combo of potently expressed hops and generous Chardonnay barrels. We're appreciative of Nebraska working with us to allocate enough of this special brew for The Rare Beer Club.
This special-edition version of HopAnomaly begins as the standard draft version of their big Belgian-style tripel, before seeing six months' maturation in French oak Chardonnay barrels. The base beers starts out with a lot of citrusy and floral elements, while the time spent inside oak contributes generous degrees of barrel character. Vibrantly bright golden-orange, this beer's aromatics offer up a number of different lines of exploration: crystalline sugars, oaky butter and vanilla, earthy and spicy hops alongside a warming channel of vinous alcohol… Soft-edged, assuredly dense, plush and appealing. Flavorwise, HopAnomaly never feels weighty despite an enormous amount of stuff going on: oaky vanilla influences, time-smoothed layers of hoppy earthiness & pine, notes of almond, engaging peppery spiciness, ripe melon and apricot fruitiness, plus darker fruits and rich ester character. Vibrant, creamy carbonation keeps everything feeling perfect while a subtle cotton-candy-like caramelization provides a whole extra layer from the careful aging.

Click here to read or download this month's full newsletter.
As always, if you have any questions or want something different from what we have listed above, please contact our Customer Service Team at 800-625-8238 and we will do what it takes to make it work.
Cheers!
Kristina Manning
Customer Service Manager