Rare Beer Club 4-Bottle Selections - July 2017

---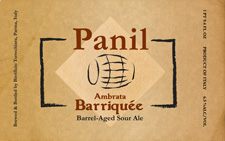 Panil Ambrata Barriquée [Rare Beer Club exclusive]
Birrificio Torrechiara (Panil) — Parma, Italy

[Oak-Barrel-Aged Sour Amber Ale - 6.5% ABV]
Since the 1930s, four generations of the Losi family have produced Lambrusco-style wine at their family-owned winery. In 2001, Renzo Losi persuaded his father to let him put his homebrewing talents to work, producing some game-changing beers under the name Panil. We peviously featured Panil Barriquée (from the French word for 'barrel'), which was his first to be fermented in wood, employing cognac barrels. This month, we're excited to offer our members access to an even more limited beer from Renzo and Birrificio Torrechiara: Panil Ambrata Barriquée, an exquisite barrel-aged sour amber ale, is an RBC-exclusive offering. It's not currently distributed in the U.S. outside of the club-so make a point to share this one!
Ambrata Barriquée is a refreshing, immaculately composed sour beer that, for us, combines the very best of lambics and Flanders red ales. A hazy, golden-honey colored brew, it offers aromas of tart lemons and tree fruit, some salty cheese and funk-all underpinned by rounder red fruitiness, notes of almond-like oak, and hints of green olive. It lands almost like bright, intense lambic or gueuze with a modest underlying percentage of world-class Flanders red ale. Flavorwise, vibrant acidity lands first and foremost, packed with tart lemon and grapefruit, along with subtle funk and sweet oak, plus a richer, rounder character of red fruitiness surrounded by a subtle layer of caramel and toffee. The green-olive notes in the aroma are even more present, briny and herbal, and a subtle edging of oak tannins offers a nice bit of additional structure keeping everything focused. This never takes on the full impact of a gueuze, instead finding exceptional balance in the tension between its lambic and Flander red qualities.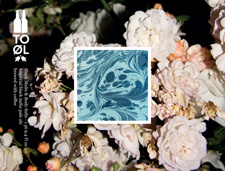 Black Malts & Body Salts
To Øl — Copenhagen, Denmark
[Imperial Black IPA w/ Coffee - 9.9% ABV]
Students and brewing partners of Mikkel Bjergsø prior to his founding of Mikkeller in 2006, Tobias Emil Jensen and Tore Gynther have made quite a name for themselves since founding To Øl in 2010. Following the Mikkeller "gypsy brewing" model has enabled the duo to focus just on the beer, while remaining nimble and agile in the craft beer scene. With about 7 years of operation behind them, they've gained significant critical acclaim within the craft beer scene; in fact, RateBeer has named To Øl to its Top 100 best breweries in the world list on multiple occasions.
The name 'Black Malts & Body Salts' is a nod to the grain bill, obviously, but also the sweat of the hard-working brewers. It pours slightly viscous and deep chocolate brown in color, while a rich aroma of bitter chocolate and piney, herbal hops kicks things off, highlighting the engaging core attributes going into this imperial black IPA. This beer also incorporates french-pressed coffee, but don't necessarily think of this as a coffee beer as it's not dominant; instead the coffee addition is woven seamlessly into the malt foreground, as further notes appear of licorice, anise, cocoa powder and a tiny helping of milk chocolate. The flavor is incredibly generous, even for an imperial black IPA. Potent herbal, piney and mineral bitterness leads, and the overall maltiness is more of a debittered black malt core supported by notes of licorice, dark chocolate, cocoa, dark fruits, and toasted marshmallow. This steers clear of sweet, caramelized notes in favor of the darkest of malts. Despite the debittered-black-malt note, make no mistake - this is potently bitter, with the dark malts lifted by those bright hop attributes. This beer currently sees only very light distribution in the U.S., with only around 150 cases to be allocated nationwide this year outside of the Club, and allocation remains patchy. We're thrilled to be able to get our members access to this standout offering.

Click here to read or download this month's full newsletter.
As always, if you have any questions or want something different from what we have listed above, please contact our Customer Service Team at 800-625-8238 and we will do what it takes to make it work.
Cheers!
Kristina Manning
Customer Service Manager