Holiday 2016 Rare Beer Club Special Offer

This Holiday Offer features limited-production and limited-distribution beers from four of our favorite brewers. Each impressed us greatly and truly represent excellent choices to accompany good times during the holiday period.
Cheers!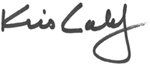 Kris Calef
President
---
For the PDF version of the Special Offer Newsletter, Click Here. The order form follows the beer descriptions below. To jump to the order form now, Click Here.

Snowball

To Øl – Copenhagen, Denmark (brewed at De Proef Brouwerij in Lochristi-Hufte, Belgium)
Style: Holiday Saison w/ Oats & Brettanomyces
ABV: 8%
Serving Temp: 45-54° F
Suggested Glassware: Tulip, Chalice, or Chardonnay Glass
To Øl has built one of our favorite Champagne replacements. Brewed with oats and rock candy (the latter to ferment fully and help dry things out), this is well-attenuated saison that flies in the face of the sticky-sweet holiday beers you'll find elsewhere. The impacts of Brettanomyces and a combination of European and U.S. hop varieties create a spicy, citrusy impact of goodness that's both refreshing and something worth celebrating.
Poured gently, this appears with vibrant, hazed peachy-orange color, capped by mountainous foam that stuck around for a while. From the pour alone, you get the sense that this is firmly built (and well carbonated). The aromatics are zesty, herbaceous-built around complexities of peppery yeast plus citrus and tree fruit, some of it courtesy of its Brettanomyces influence. Our sample bottles of these had a touch of age on them as well, such that Snowball carried a generous dried orange and caramel character throughout its layers. The aroma signals a dry, complex saison coming up, interlaced with everything from firm pepperiness to juicy fruits.
A first sip offers those and more. Longtime members of The Rare Beer Club may have noted our fondness for a particular type of dry and crackly saison-the effortlessly drinkable ones, toasty, crisp and lean, and yet still loaded up with intricate yeast character. We found one of those experiences in To Øl Snowball: a masterful saison we wanted to consume by the pint.
There's a whole lot to like about this beer. A warm, peppery yeast element keeps everything feeling trim and focused throughout. There's a density of fruit everywhere, ranging from the sweeter apricot and Meyer-lemon qualities through quieter notes of darker stuff: cherries, or plum. And citrusy, tropical nudges from Brett keep the whole package feeling fresh, bright.
Pairing & Aging Notes:
This one's sturdy enough that it should age quite nicely with a bit of time behind it, though watch out for the caramelization. We enjoyed a small amount here, in this particular profile. The citrusy, herbal angles hint at flaky fish or salad pairings-and definitely roasted turkey.
---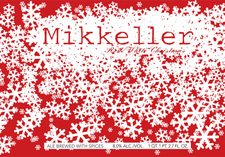 A Red & White Christmas

Mikkeller – Copenhagen, Denmark (brewed at De Proef Brouwerij in Lochristi-Hufte, Belgium)
Style: Imperial Red Holiday Ale w/ Curacao Orange Peel & Coriander Seeds
ABV: 8%
Serving Temp: 45-53° F
Suggested Glassware: Tulip, Chalice, Goblet or Pinot Glass
Longstanding members of The Rare Beer Club will note that we also definitely have an affinity for Mikkeller's limited-release holiday offerings (Santa's Little Helper and the delicious Win Bic come to mind, first and foremost), and we're loving Mikkeller's approach to its latest wintertime release. A Red & White Christmas is a cross between imperial red ale (hence the "Red") and Belgian-style witbier (hence the "White"), and we think this masterfully spiced result is a perfect antidote for when the weather turns cool.
This is equally matched to To Øl's Snowball in its hefty 8% ABV, but it also manages to pull off that beer's exceptional drinkability. Here, hops take a significantly amplified role, offering a dense, almost-pine-tree punch of hop bitterness to the tip of the tongue, while staying way too smooth and easy-drinking overall. A Red & White Christmas pours a hazy, almost-ruby-like auburn color, approaching cranberry in certain lights, capped by a mixed-bubbled foam of no small significance. Aromas of round coriander and earthy, pine-forward hop presence are backed up by dried orange, generous fruit leather, and a pop of those toasty core malts.
We'd happily drink this one year-round. The piney- and earthy-hop theme above is a major player in this beer, despite the holiday overtones, and don't be fooled-those special additions of coriander seeds and Curacao peel are secondary notes here, additional touches of savory and citrus notes adding extra flourishes, helping further smooth out an incredible hoppy red ale.
Pairing & Aging Notes:
Given the hop importance, we're inclined to enjoy this one fresh. Still, those follow-up notes from the coriander and Curacao additions could be interesting with the hops dialed back a bit. As for pairings, the pine and complex hops seem promising beside a creamy, herbal goat cheese.
---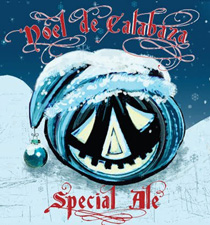 Noel de Calabaza [2015 Vintage]

Jolly Pumpkin Artisan Ales – Dexter, Michigan
Style: Belgian-Style Strong Dark Holiday Ale Aged in Oak Barrels
ABV: 9%
Serving Temp: 48-55° F
Suggested Glassware: Tulip, Chalice, Snifter, or Pinot Glass
We love watching this beer develop over time-and many, many moons ago we featured it fresh as one of our Rare Beer Club featured selections. As our members likely know by now, we're pretty tight with Ron and the crew over at Jolly Pumpkin, and we were given the unique opportunity to pick our favorite vintage to highlight in this special offer. The 2015 vintage is NdC at its finest: an intriguing balance of bright acidity and deft spicing, and even with significantly older vintages on the table-the 2015 is this beer at its best.
This pours deep, hazy brown with golden edges, a modest tan head atop things. The aroma of this vintage kept us coming back: an intricate mix of floral notes and botanicals, notes of fresh mint to cracked black pepper, and a lean channel of citrusy acidity that keeps this with a streamlined feel overall. It's mouthwatering, refreshing, and perfect beside that roasted turkey.
Jolly Pumpkin's beers develop so much over time, and it's often a challenge of the dedicated cellarperson to figure out exactly when each release is hitting its proper stride. This one just expanded in a massive way for us, bringing in notes of fresh red apple and cinnamon on one hand, tart lemons and a hint of grapefruit rind on the other. A subtle edging of oak lines just about everything still: firm and almond-tinged in its impact, lightly toasty, and with a notable tannic edge keeping things right in line. Bright red fruit and acidity; refreshing, funky, citrus.
Pairing & Aging Notes:
We think this is drinking perfectly right now, arguably the best balance of citrusy tartness and delicate spice in the spectrum, but don't be afraid to set some bottles aside if you're looking for more acidity. Evidence suggests this will get nice and tart with an additional year. There's a fruity and peppery edge here that conjures dessert pairings of cheesecake or entree pairings of roasted turkey or pork. It's quite dry at this point-definitely on the more versatile side.
---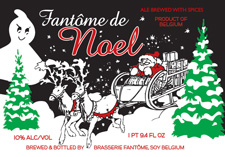 Fantôme de Noel
Brasserie Fantôme – Soy, Belgium
Style: Dark Holiday Saison w/ Honey, Caramel, Coriander, Black Pepper & More
ABV: 10%
Serving Temp: 50-58° F
Suggested Glassware: Snifter, Chalice or Tulip
While not the spirit of Christmas, Fantôme's limited-release holiday beer does make our winter evenings more than a little bit more magical. This ever-evolving offering is said to be spiced with honey, caramel, black pepper, coriander and (per usual with Fantôme) a number of other special ingredients. Some call it the ultimate winter warmer. We've found it to be the perfect beer to share over the holidays-most especially for trying to figure out this year's unique additions.
This is a beautiful beer from the pour onward. A deep ruby-orange color fills the glass, with tiny-bubbled, off-white foam on top leaving lasting lacing behind on the sides of our glasses. The aromatics: signature Fantôme, as we were hoping for. A complex, musty and lemon-zest tartness rises up, a signature farmhouse funk that appears as a calling card of so many of the great offerings from this charismatic Belgian brewery. We found, at least from the aromatics, that it would be pretty challenging to pick out any of the identified special ingredients. All of the final product's edges were smoothed, detailed by savory notes and maybe a bit of notable black pepper.
Like all of the beer selections in this special offer, this beer's potent ABV doesn't stand in its way of being incredibly drinkable and lean. A subtle alcohol warmth carries red fruits, and all those intricacies suggested in the aroma begin to play out in rapid succession: zest, citrus and savory elements, a hint of honey's rounded sweetness, that black pepper again-and a yeasty complexity that seems to keep on going. Notes of candy, vanilla. All kinds of funky richness.
Pairing & Aging Notes:
This one should age just fine, developing notes that we can't imagine ourselves being able to confidently predict. Sip this one fresh or give it some time. Served in Pinot glasses: a perfect, toasty, and palate-refreshing addition to one's holiday meal (though do mind the 10% ABV).

Click here to read or download the full special offer newsletter.
As always, if you have any questions or want something different from what we have listed above, please contact our Customer Service Team at 800-625-8238 and we will do what it takes to make it work.
Cheers!
Kristina Manning
Customer Service Manager