September 2016 Rare Beer Club Special Offer - The Bruery

Today we're excited to announce another Rare Beer Club® Special Offer, this time featuring four very limited-production and limited-distribution beers from The Bruery and Bruery Terreux in Orange County, CA.
Cheers!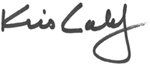 Kris Calef
President
---
For the PDF version of the Special Offer Newsletter, Click Here. The order form follows the beer descriptions below. To jump to the order form now, Click Here.

Bruery Terreux Confession

The Bruery – Placentia, California
Style: Oak-Aged Sour Blonde Ale w/ Riesling Grapes
ABV: 9.4%
Serving Temp: 42-47° F
Suggested Glassware: Tulip, Snifter, or Pinot Glass
This is a brilliantly orchestrated collaboration between Bruery Terreux in Placentia and Fess Parker Winery & Vineyard in Los Olivos (the latter just a ways north of Santa Barbara). This oak-aged sour blonde ale is blended and fermented with Riesling grapes from Fess Parker-with wild yeast character adding bold acidity and tartness, without overshadowing those tasty grape additions. For all the underwhelming beer + wine collaborations that cross our paths, it felt like a breath of fresh air to finally track down a truly worth brewery/winery collab for our Rare Beer Club members. This lands like a Riesling/Chardonnay hybrid, and just keeps getting better as it's allowed to warm up. One of the best beers we've had from The Bruery.
This pours bright and golden, like lightly hazed lemon juice-though it certainly doesn't land like lemon juice. A modest white head departs to leave a ring of persistent bubbles. Aroma is huge: white wine character that's ping-ponging between its herbaceous (and apple-y) Riesling notes and the more oak-kissed profile of California Chardonnay: soft vanilla, buttery oak and a toasty backdrop of barrel character. It's super mouthwatering, with enough tart acidity plus subtle funk to really make those above characteristics pop. The blonde ale base is seamlessly attached to those grape notes, with careful tartness that makes this so much more interesting than even good, oak-careful Chardonnay. Parallels to Russian River Temptation come easily.
Pairing & Aging Notes:
This is drinking great as is, though its high ABV and yeast profile make it promising for a bit of time in one's cellar. For food pairings, the brewery suggests farm-fresh oysters, amberjack filets, or a triple cream brie. Take some time to enjoy this one-ideally with great company.
---

Bruery Terreux Frambulous

The Bruery – Placentia, California
Style: Blended Sour Blonde Ale aged in Oak Barrels w/ Raspberries
ABV: 5.3%
Serving Temp: 42-48° F
Suggested Glassware: Tulip, Lambic Tumbler, Flute or Pinot Glass
We've really been enjoying the sour releases from The Bruery and Bruery Terreux, and this is the most expansive one to cross our paths in a while. The raspberry quality here is immense, encompassing aromatic notes of everything from stems to berry, and it's offset beautifully by a deeply developed sour presence: tart grapefruit, puckering lemon-but all edges smoothed. Frambulous pours the color of red raspberries, or ruby-red grapefruit, with a modestly pink-ish/tan head atop. And everything about the aroma syncs up: quite forward with tart berries and mouthwatering tartness, with its subtle oak edge from barrel aging adding key structure. There's even some lemon custard-intricate citruses with lactic acidity, and soft oaky vanilla.
The taste stays quite true to the nose. The raspberries remain at the forefront: pulpy, perfect in their tartness, like juicy little bubbles of sour framboise lambic. It's bracingly, endearingly, not-messing-around sourness, but it's complex, and couples a smooth lactic core with some sharper, more intense acidity that smoothly links up. If you're into tart raspberry beers, and we most certainly are, this is as good as the best we've found: nuanced fruit character that's effortlessly expressive, a ramp-up of diverse acidities, and then, at the back of all things, the subtle influence from that time spent in oak barrels: hint of tannins; subtle vanilla varnish.
Pairing & Aging Notes:
Despite a relatively modest ABV, Frambulous is solidly built and firmly acidic; The Bruery suggests "this beer may pleasantly evolve over time when cellared properly." (We wouldn't be inclined to cellar it solely for extra sour character; it's delicious and potent as is.) For as impactful an experience as Bruery Terreux's Frambulous brings to the table, we're inclined to pair it with something creamy and pillowy: a fresh goat's milk cheese, or a triple cream.
---

The Bruery Dodie

The Bruery – Placentia, California
Style: Ale Aged in Bourbon Barrels w/ Grape Must, Cherries, Orange Zest & Spices
ABV: 11.7%
Serving Temp: 51-59° F
Suggested Glassware: Snifter, Tulip or Cocktail Glass
Dodie's modeled after a take on the much-loved Manhattan cocktail: employing rye, barley and wheat along with the bourbon-barrel aging (mimicking the spirits part, of course), plus, as noted, a "blend of 20+ spices and grape must for bitters-esque and vermouth-like notes." The additions of cherries and orange zest comprise the finishing touches to this Manhattan.
We enjoy any number of less-sweet cocktails around these parts, but the Manhattan without a doubt is on regular rotation. Bourbony notes go beautifully alongside a well-placed cherry. Here, Dodie hits a lot of our favorite notes from a great Manhattan: complex Bourbon and subtle barrel elements, rounded cherry notes that don't overstep, and that burst of a bright, juicy-but-bitter citrus note from the orange zest. Both of the latter benefit from those grape must elements in the background, adding a sort of Concord-grape slant with the other fruit.
This pours pretty on-point with a Manhattan: dense, hazy golden-brown with amber edges. A modest perimeter of off-white bubbles. Along with its Manhattan-like elements, the aroma brought angles approximating maple syrup, brown sugar-and even the fruitiness of cotton candy. This is immensely generous beer, its promise of a great cocktail continuing smoothly.
The Bruery's especially good at finishing their high-ABV concoctions-sticking the landing, so to speak. For Dodie there's a perfectly tuned, slightly prickly degree of carbonation that's a perfect match to the heft of this beer. Tiny, tiny bubbles illuminating the surface of a very dense, Bourbon-minded, hefty core. This beer just feels excellent on the tongue overall: the opposite of top-heavy, this gains a lot in its liftoff courtesy of the vibrant orange zest along with plush cherries. If we wanted a Manhattan, but we didn't have a Manhattan, but we still really, really wanted a Manhattan-this would scratch that existential itch. There's welcome complexity in the overall Bourbon/malt melange, while the overall feel just falls into place.
Pairing & Aging Notes:
This beer would survive a lot of things. Feel free to set down Dodie for some time in your cellar, as its near-12% ABV should give this ale a solid bit of longevity. There's already soft, subtle elements of oxidized caramel that work well at the current moment as a middle note, and those will likely be among the things to amplify over time. This is delicious fresh. We're inclined to pair this with like-minded pecan pies, possibly cherry-vanilla ice cream, definitely something reasonably hefty to stand up to Dodie. Enjoy this one in good company.
---

The Bruery Chronology: 12
The Bruery – Placentia, California
Style: English-Style Old Ale Aged in Bourbon Barrels
ABV: 16.7%
Serving Temp: 47-53° F
Suggested Glassware: Tulip, Snifter, or Bordeaux Glass
The Bruery's Chronology: 12 is an intricately packed English-style old ale that's spent a fair bit of time (12 months-hence the name!) inside of welcoming bourbon barrels. This is actually the second release of a four-part barrel-aging experiment from the Bruery. A dense base beer has been aging inside bourbon barrels for a long time, with a quarter of each barrel removed at six-months intervals. Chronology: 6, the first release and quarter-barrel gone, preceded 12.
This pours deep, hazy dark brown, with color variations similar to wood. There's a whole lot to this beer-one can tell immediately from the pour, the slight viscosity, the way it feels like it's trying to gobble up all the light.... It's 16.7%, and wears that proudly. The aromatics start with complex bourbon, brown sugar, a touch of char from the barrel, and no lack of fruity, vinous warmth from the reasonably well-tucked-away alcohol. We could spend hours with the aroma alone... The underlying English-style old ale stands up perfectly to those barrels, and the flavors courtesy of its base beer and those twelve months oak-aging certainly aren't shy. This is the pinnacle of the group, and we'll leave at least a bit of this to the imagination or we'll need another few pages. A red-wine channel heads through satisfying bourbon and dried dark fruits-heading into some nice barrel nuance in secondary notes: adding hints of vanilla and char, marshmallow and bright oak-a warming kick with a surprisingly lean feel. Just enough fine-bubbled CO2 underpins everything, adding lightness and opening this up.
Pairing & Aging Notes:
This beer will probably outlast us all. Drink up or set bottles down for extended rest. It's a dessert course on its own-though the caramelized, char notes have us thinking pork loin.

Click here to read or download the full special offer newsletter.
As always, if you have any questions or want something different from what we have listed above, please contact our Customer Service Team at 800-625-8238 and we will do what it takes to make it work.
Cheers!
Kristina Manning
Customer Service Manager