May 2017 Rare Beer Club Special Offer

As we head into warmer months, we're excited to announce a Rare Beer Club® Special Offer focused on a variety of complex, mixed fermentation and wild ales perfect for sharing and pairing with all things summer. Each of these outstanding selections will see uber rare US distribution and each is worthy of an RBC feature; we just couldn't get enough of any of them to run them in the club, so be sure to grab at least one of each so you don't miss out!
Cheers!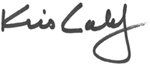 Kris Calef
President
---
For the PDF version of the Special Offer Newsletter, Click Here. The order form follows the beer descriptions below. To jump to the order form now, Click Here.

Vertignasse

Brasserie Fantôme – Soy, Wallonia, Belgium
Style: Blanche Saison - Belgian Ale with Spice
ABV: 4.5%
Serving Temp: 48-55° F
Suggested Glassware: Tulip, Goblet, Chalice or Chardonnay Glass (whatever looks good in green)
Vertignasse is, among other things, a grapefruit witbier, and this is the very first time it's ever been bottled. Aside from a small keg batch, this was previously only available at the brewery.
This one was definitely a fun (and vaguely challenging) release from brewer Dany Prignon at Brasserie Fantôme-but, as many of you know from the brewery's other delicious and often unexpected offerings, this is par for the course. So... this beer's green. Not a subtle hue, with hints of occasional green here or there. It's definitively, gloriously, shamrockingly green. And if there were ever a time and place set aside to assemble all the green beers of the world (and we don't necessarily think that's a great idea, to be honest), we're fully confident Vertignasse would crush most of its absinthe-colored competition. It's delicious. A solid, off-white head caps it, with firm retention and lacing. And the beer beneath goes way past any expectations.
This is the part of the notes where the greenness trails off. Both its aromatics and flavors are fully focused around that core Fantôme yeast character-which some of our RBC members will notice from the aromatics alone. There's a complex pepperiness that forms the focus of the yeast presence: featuring both white pepper and bits of clove at the edge, along with that assertive, almost-lemony citrus. There's some endearing funk, too, but it's much more subtle and seamlessly integrated than you'll typically see elsewhere. Fruity, peppery and refreshing.
Rumors are that the green color comes from spinach juice-but Fantôme typically prefers to keeps its special ingredients a mystery. There's nothing vegetal in the flavor, for sure, as soft grapefruit acidity and potent pepperiness continue from the aroma. The carbonation is right on, adding a bit of lift without fizzing things out, and there's a whole lot of complexity here that gradually asserts itself beneath the pepper and fruit: almond and hints of vanilla, toasty malt, subtle clove-and-banana hefeweizen character...-all packed into a great green vessel. Another unique Fantôme offering, for sure, and one we're proud to offer to our members.
Pairing & Aging Notes:
That 4.5% ABV here suggests this is best enjoyed fresh-although experience indicates that some of these offerings from Brasserie Fantôme can prove surprisingly interesting with a bit of age behind. YMMV, for sure. Use those pepper and fruit foci to your advantage regarding pairings: roasted chicken's one option, but this is also sturdy enough to stand up beside pork fare. Given its bold color, keep in mind we taste with our eyes first and pair this accordingly.
---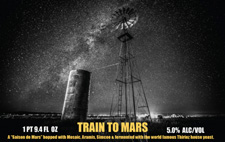 Train to Mars

Brasserie Thiriez & Get Radical Brewing – Paris, France
Style: Hoppy Farmhouse Saison
ABV: 5%
Serving Temp: 50-57° F
Suggested Glassware: Tulip, Goblet, Chalice or Chardonnay Glass
We're big fans of pretty much everything the fine folks over at Brasserie Thiriez create, and we immediately snapped this one up for the club. This hoppy saison was done in partnership with Get Radical, an excellent newer brewing project in Paris (they started up in 2013) that's been doing some exquisite collaborations. Their "Saison de Mars" gets hopped with Mosaic, Aramis and Simcoe, though the effect overall is much more of a focused, herbal saison than the tropical, piney inclination of Mosaic, etc. might suggest. This is peppery, crisp saison first and foremost, emphasizing the influence of that exceptional Brasserie Thiriez house yeast.
This one offers up, not surprisingly, a gorgeous pour: hazy golden-orange, bright color, with firm white foam. There's nice lacing left when one moves the glass-and this appears almost like unfiltered honey when held to the light. Those initial aromatics give a very clear sense up front of what this rustic saison's all about: an intricate mix of herbs and floral and fruit notes that originate from the combination of the Thiriez yeast and hop additions. There's also a bit of a malty underpinning apparent in glimpses, which provides some hints of both toffee and caramel, which play well alongside the inherent fruitiness here. Dry, herbal, endlessly crisp.
And the overall feel of this beer, with that first sip, drives home exactly why we dig Thiriez releases. This is impactfully bitter-with all sort of herbs and fresh fruit arriving from those hop additions. While the mouthfeel remains just the right level of dry, the bitterness doesn't overstay its welcome, and there's a pervasive toastiness and crispness to the whole package. It's an absolute pleasure to drink, with fresh grassiness, hay, toasted and subtly caramelized malts, and enough overall complexity on the malt side of things for us to occasionally think of this as an intriguing bière de garde (when the hop wave ebbs). Everything just stays in the right place, with massive hops meeting peppery yeast character and fine-tuned maltiness.
Pairing & Aging Notes:
The hops will fade with time, for sure, and we generally recommend enjoying this one fresh. Those hops also influence the pairing approaches, and something a bit fattier such as roasted duck or turkey should do well to soften its bitterness while playing well with its herbal notes.
---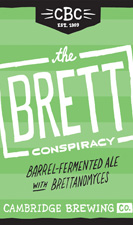 The Brett Conspiracy

Cambridge Brewing Co. – Cambridge, Massachusetts
Style: Barrel-Fermented Ale with Brettanomyces, Dry-Hopped with Centennial & Galaxy hops
ABV: 6%
Serving Temp: 48-55° F
Suggested Glassware: Tulip, Goblet, Chalice or Small Nonic Glass
This brilliantly executed mixed-fermentation beer from the good folks up at Cambridge uses two different strains of Brettanomyces as well as a rather Brett-like Saccharomyces strain, all of which come together in a perfectly tropical, mouthwatering package. This pours a vibrant golden-orange, capped by an off-white head that leaves a thin perimeter of bubbles after it's departed. Both the yeast characteristics and the dry-hopping are hugely influential here, as is evidenced by a quick sniff: this is pungently tropical, that ideal degree of ripeness, showing a melange of tart grapefruit and lemon, passion fruit, hints of pine and fresh-cut grass. There's just enough tartness present, accentuating the ripe fruit feel and making this even more juicy.
There's a subtle zest of carbonation right from the start, landing on the tip of the tongue and building from there, giving a lively padding for all of the fruit that follows. And there's a ton of delicious, diverse fruit character expressed in this beer courtesy of the hops and yeasts: an impact of pineapple, sweet lime, tart lemons, guava, grape-even some candied orange notes when budging up against this beer's very subtle maltiness. A touch of peppery phenolics add to the impact of the bittering hops, and the complexity of the overall yeast character here has this being one of our standouts. Fruity, refreshing, amazingly complex for how fresh it feels.
Pairing & Aging Notes:
This is bottle conditioned and should continue to develop nicely for quite some time, maybe a year or more, but keep an eye on it. The potency of the hops will fade quickly, and they're a key aspect of this beer right now. For pairings: that fruit and firm core bitterness have us looking for cheese, ideally some creamier, hop-tempering options like Brie and Camembert.
---

Nelson Sauvin Brut (Chardonnay Barrels!)
Mikkeller (at De Proef Brouwerij) – Lochristi-Hijfte, East Flanders, Belgium
Style:Belgian Wild Ale aged in Chardonnay Barrels
ABV: 9%
Serving Temp: 50-57° F
Suggested Glassware: Tulip, Goblet, Chalice or Chardonnay Glass
Our final beer in this Rare Beer Club special offer is an extra-special limited release from the folks at Mikkeller: a Chardonnay-barrel-aged wild ale that takes things in an entirely different direction from these three other saison-ish offerings. A similar version of this beer came out as Mikkeller's Tenth Anniversary beer, and this Chardonnay-barrel version is our favorite of all the Nelson Sauvins. About 100 full cases of it have been allocated for the U.S. market.
This pours the darkest of the group, a bright amber-orange color that seems to glow like the majority of these selections. A light-tan head forms proudly on top, with solid retention and web-like lacing that sticks around. The aromatics here are far more savory, getting to leather and softly goaty funk from the wild yeasts, lambic-like in certain ways but very much its own profile. Vibrantly tart berries, tree fruit, and sherry-like notes appear throughout this beer, as a medium-volume acidity and softly integrated carbonation provide lift in the mouthfeel. As this warms up, that red-berry fruitiness seems to amplify, and a subtle thread of fruity vinous alcohol helps keep this feeling lean. A massively complex beer that's well worth exploring.
Pairing & Aging Notes:
The potent ABV should keep this safe for a year or more of cellaring, but keep an eye on it to ensure the yeast character's still shifting in a direction you enjoy. For pairings, we would be inclined to pop this one with Cambridge's The Brett Conspiracy and a slew of cheeses.

Click here to read or download the full special offer newsletter.
As always, if you have any questions or want something different from what we have listed above, please contact our Customer Service Team at 800-625-8238 and we will do what it takes to make it work.
Cheers!
Kristina Manning
Customer Service Manager