Brasserie Duyck - Jenlain Ambrée
ABV:

6.00%

Serving Temperature:

50-55° F
The best known example of the bière de garde style, Jenlain Ambrée is the source of Brasserie Duyck's renown. This style originated before the age of refrigeration, so the cooler winter and early spring months were used advantageously as an ideal time to brew the beer. However, as it was intended as a beer to enjoy during the hot summer months, this style required a beer sturdy enough to age in the bottle, yet refreshing enough to enjoy in warm weather. The resulting beer accomplished both ends. Unique not only in its flavor, this was the first beer to be bottled in 750ml champagne-style bottles with a wire-fastened cork. When it was first created, beers were typically sold in wooden barrels and sold only in local taverns and village fairs. After the second World War, people's lifestyles began to change and large, spring-fastened bottles appeared on the scene, enabling people to drink in their homes. This gave Duyck's the idea of using empty champagne bottles to bottle their beers. Thus began their campaign of recovering empty champagne bottles after village fairs, as well as from restaurants and bars. As Brasserie Duyck's fourth generation family owner Raymond Duyck recalls, "when we were children, we were given the job of scraping off the aluminum collars before the bottles were washed, filled, corked and a wire fastener attached."

Janlain Ambrée is russet amber in color. It is made with three different types of malt produced from French barley and three varieties of hops grown in Alsace. Expect this unpasteurized beer to pour with a huge head, which you should give a moment to subside before tasting. Take a moment to enjoy the fruity and floral aroma as the head settles, you should get notes of baked apples, caramel, stewed prunes and lightly toasted malt. The flavor begins very smooth, with a touch of syrup, and progresses to reveal orangey, spicy, dry flavors in the finish. This is the finest example of the style you could hope to find. Additionally, this beer is particularly food friendly, as an accompaniment or an ingredient. Complementary foods include chicken stewed in beer, tripe sausage, lamb, rabbit, onions & squashes. Enjoy!
Now here's a twist… French beer. Sure, we at the club are accustomed to featuring products from France, a nation that provides some of the most wonderful gourmet and culinary resources for our clubs; we regularly feature the finest handmade French cheeses in our Gourmet Cheese of the Month Club, delicious boutique wines from vineyards throughout France in our Premium Wine of the Month Club, and sumptuous artisanal French chocolates in our Gourmet Chocolate of the Month Club. But beer from France? It's certainly not what the French are known for when it comes to their exported libations. And admittedly, the French do not hold the custom of beer drinking anywhere near the same regard as the imbibing of their cherished wines. Notwithstanding this however, the French have created some exceptional beers over the years, particularly in the northeast of the country where they have taken a lesson from brewing culturists in the nearby Flanders region of Belgium. Truth be told, these neighboring cultures have borrowed from each other—the Flemish have incorporated wine- and champagne-like features in their beers, and the French in turn have 'borrowed back' these traditions and characteristics in their brews. Which is not to say the French lack originality in their beers, for in fact, a unique style of beer referred to as bière de garde originated in northern France. Bière de garde remains today the only original, traditional beer style indigenous to the country. Literally translated, bière de garde means "beer for storage." The style is somewhat similar to the Belgian Saison style (farmhouse beer) not only in flavor, but also in its pastoral origins. Originally brewed in French farmhouses either during winter or spring and stored for drinking in the summer as a refresher for farmhands, farmers, and their families. It remains one of the best kept secrets of France, due in part to the eclipsing nature of their vast wine export market, and is one of the least available styles of beer worldwide. Though wine is not the only culprit here—the vastly popular beers of next door neighbor Belgium have also cast a shadow upon the adjacent beers of French Flanders. With such giants in their company, it's no wonder the style remains largely unknown. Thankfully there are a few breweries in northern France, in the region that is known by a few titles—French Flanders is one, Nord-Pas de Celais is another—that still produce this rare style. Our featured brewery, Brasserie Duyck, is the second largest independent brewery in France, and is by far the largest one making bière de garde. The brewery, founded in 1922 on a site that was once a farm, is credited with reviving the style as well as encouraging countless smaller bière de garde breweries in northern France. Duyck is the surname of a family of French brewers who settled in the hamlet of Jenlain in 1922 (hence the name of our first featured beer). Léon Duyck was the first member of the family to take up the trade of brewing. He passed his passion for brewing fine beer down to his son Félix, who set up his farmhouse brewery in Jenlain, near Valenciennes, where he produced his first matured beer which would become the famous Jenlain. The name of the village was not adopted as the name of his famed beer until 1968, many years after it was first created. At that point, the brewery had been under the control of Félix's son Robert for eight years. Robert held the helm of the family business for thirty years before passing it on to his son Raymond (great grandson of the family's brewing patriarch, Léon). That's four generations of family brewing, and you just can't underestimate the value brought to a brewery by having the same family controlling the process for over 80 years—guaranteed excellence in brewing! In keeping with the times and increased demand for their beers, Duyck has pursued an active development policy since the beginning of 2002, adding eight new vats for their filtered beers, five others for the top-fermentation process, as well as a new kettle and a cleaning unit to increase the brewery's production capacity and to meet new market demands in terms of quality and protection of the environment. Despite their brewing scale and recent expansions, Duyck remains a traditional farmhouse brewery, complete with traditional pantiled buildings and rustic atmosphere. If you ever find yourself in the Northeast of France, take a few moments to visit Jenlain and enjoy this fantastic beer in situ. If you'd like more information about the Brasserie Duyck, check out their website at http://www.duyck.com.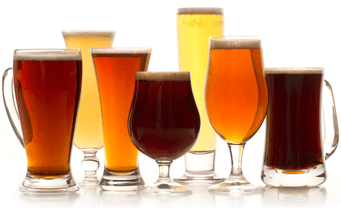 Unmatched Variety by style, brewery & country
Choose from Five different Beer Clubs offering unmatched variety by brewery,
country of origin, and beer style to suit your specific tastes.
DISCOVER OUR FIVE CLUBS