Upcoming beers include a special offer we just locked down with BrewDog, plus a Cabernet Sauvignon Barrel Aged Quad from Elevation, an exclusive beer from Logsdon just for RBC members, several special offer beers with Põhjala (an amazing Estonian brewery producing world-class Baltic Porters and Imperial Stouts), De Proef collaborations with Surly and The Bruery, and we're working to slot both Perennial and Stillwater this year, to name just a few!
As a Member of The Rare Beer Club®...
1. You'll Never Get a Beer That You Don't Want to Get!
Our Personalized Shipment Program™ ensures that. Each month, you'll get an email detailing the two upcoming beers. From there you can add more of one or both beers, replace any beer with past selections, or skip the entire shipment altogether and not be charged.
2. You'll Enjoy Upcoming Special Offers
In addition to receiving your normal monthly shipments, Rare Beer Club members can also take advantage of our periodic special offers on additional exciting and extremely hard-to-find beers, such as the BrewDog and Põhjala special offers mentioned above. We've got some other exciting surprises we're working on too! Past special offers have included Jolly Pumpkin, Logsdon, The Bruery, Alesong, Mikkeller, Jester King, To Øl, Nebraska Brewing, Rodenbach, Epic, Fantôme, Odell, and numerous others.
3. Your Monthly Cost Per Shipment Will Decrease
Your monthly charge will drop by $4.05 to just $49.95 delivered. You'll get (2) different rare or exclusive 750-ml beers from two different breweries each month and our professionally written newsletter. Nearly half of our 2017 featured beers were imported or brewed exclusively for our members and not available anywhere else outside of the brewery.
4. You'll Get Another $10 Off Your First Shipment
Pay just $39.95 delivered for your first shipment, configured with whatever you want to get in that box, and cancel at any time.
5. You'll Enjoy Price Increase Protection for a Full Year
We just raised our prices a couple bucks to ensure we can continue to ship the same high-quality selections that we've built our reputation on, but you'll be grandfathered in to our previous pricing of just $49.95 delivered for the next year.
6. You'll Be Able to Customize Your First Shipment, Choosing From the 16 Truly Outstanding Beers Below:
Just complete the short form below by 12:00 PM Pacific on Tuesday, March 20th, and look for your first shipment to arrive the last week of April! If you're interested in joining our 4- or 6-bottle per month clubs, give us a call at 800-625-8238 and we can help you customize that first shipment in person. Welcome to The Rare Beer Club®. We look forward to serving you… literally.
Cheers,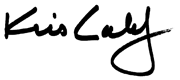 Kris Calef
Rare Beer Club President
I'm ready. Let's Do This!
100% Satisfaction Guarantee
Our 100% satisfaction guarantee ensures that every item you purchase at The Microbrewed Beer of the Month Club meets your high standards or we will replace it or refund your purchase.
Responsive Customer Service
Our friendly and knowledgeable customer service team will help you with any questions. You may also place orders over the phone.
M- F, 7am- 5pm Pacific
Rated Customer Service
Assuring satisfaction to over 1,000,000 CUSTOMERS since 1994 has earned us an
rating from the BBB. A BBB Accredited business since 10/05/2005
View Our Profile