Our Craft Beer Selection Process
Our Mission Statement and Commitment to You
We want to help you explore and develop your appreciation for craft beer by removing the challenge of consistently finding the best that's out there, beers you might not have discovered on your own.
Here's how we do it: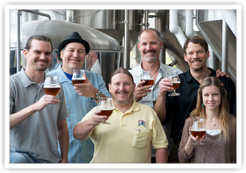 Over 100 Collective Years in the Brewing Industry
Our panel of Brewmasters and Beer Judges has over 100 collective years of experience in the craft beer brewing industry, from judging at the Great American Beer Festival and other national competitions to heading brewing operations at BJ's Brewhouse, a 100+ location brewpub chain. We're knowledgeable and passionate about beer and we've got your back.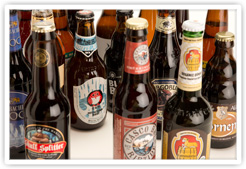 We Rate Over 500 Beers Each Year from Breweries Around the World
To bring you exceptional selections each month, we rate each beer's appearance, aromatic profile, body and balance, mouthfeel, finish, and of course, its overall character, flavor and appeal. We're looking for subtle odd notes that would indicate issues with the brew or recipe as well as mild contaminations that may not be offensive to most now, but will progress with time in the bottle. Less than 20% of all beers we rate are ever considered to be shared with you.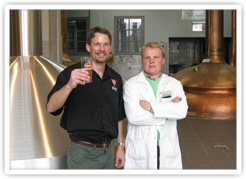 Our Panel Members Travel to Top Beer-Making Regions
Our panel keeps busy attending, judging and submitting beers at prestigious festivals, creating collaborative beers with other microbreweries, meeting with brewers and importers, and most importantly, trying new beers.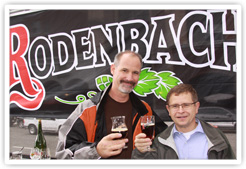 We Build Strong Relationships with Breweries and Importers
Absolutely critical to discovering outstanding and innovative beers that are either limited production or have not even been introduced to the U.S. market are the relationships we've built over the years with microbreweries and cutting edge importers such as Vanberg & DeWulf and Shelton Brothers. We help them launch new products and you get to try them first.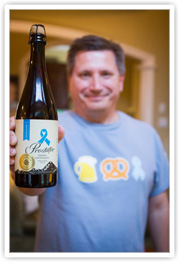 Exclusive Selections With Direct Imports
Strong brewery and importer relationships enable us to offer you beers that have either been exclusively imported for us, such as Lefebvre Brewery's Abbaye De Floreffe, a 7.5% Belgian Triple as well as U.S. craft beers that have been brewed exclusively for our members, like Saint Somewhere's Cynthiana, a 9% Strong Dark Farmhouse Ale.
Limited Production Seasonal Beers Throughout the Year
We pay special attention to seasonal beers such as Dopplebocks, Bavarian Hefeweizens, Oktoberfests, and Spiced Winter Ales made in small production batches and brewed only once a year.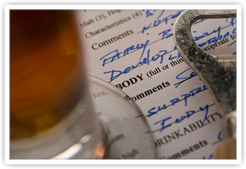 Blind Ratings Ensure No Pre-existing Biases Interfere with Our Rating Process
Our beer panel members are told only what beer style they're rating and not the country of origin or brewery that made it. Occasionally, we'll toss in a beer brewed by a panel member just to keep them honest…and humble! Read our craft beer tasting notes from previously featured breweries.
We're passionate about beer and we hope to share that passion with you.
Prost!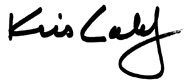 Kris Calef
President & Founder