Dear Fellow Craft Beer Lover,
More than 20 years since we started, I'm as passionate about beer as I was in 1994. The Rare Beer Club® is the ultimate expression of that passion and I'd like to share it with you. You or your gift recipient will enjoy:
Limited Release, Rare Celebratory Craft Beers…
Even Exclusive Selections Available Only to Our Members
Imperial, Grand Cru, and Cask-Aged Beers
Variety — By Brewery, Country and Style
Flexibility – Our Personalized Shipment Program™
Detailed Tasting Notes and Brewery Profiles
Flexible Gift Ordering — Personalized Gift Message
If you're serious about your beer, you're going to love what we're doing here. I stand by every bottle of beer we select and look forward to serving you. Learn more about The Rare Beer Club.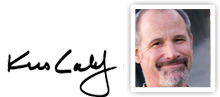 Kris Calef
President and Founder
Customer Reviews
Overall Rating
4.71
(based on
21
reviews)
Best gift I ever received!

(Posted on 8/7/2017)

I always give these as gifts and everyone has always enjoyed them!

(Posted on 7/5/2017)

I gave this to my husband for our anniversary and he absolutely loves it. His last shipment is coming up in January and he has been telling me that a renewal is all he wants for Christmas. The write ups on the beers are great, and he hasn't been disappointed with any of the beers he's received. It's pretty clear that the people that run this club love beer as much as he does. I will definitely be renewing his membership this year.

(Posted on 11/23/2016)

My wife bought me this for Christmas last year and I have yet to be disappointed. I love the write ups that come with the beer explaining everything about them. Keep up the good work guys. I look forward to renewing!

(Posted on 5/6/2016)

So far so good! Came looking for IPA only beer month club, ended up on the Rare beer month club. Excellent, detailed reviews.

(Posted on 3/10/2016) Source: BizRate December 2015

My daughter and son-in-law love receiving the Rare Beer Club as a Christmas present every year. This is the third year we have given them the Rare Beer of the Month Club (12 months).

(Posted on 3/10/2016) Source: BizRate December 2016

My brother is an avid beer lover, he even works at a brewery... I've been getting this gift for him every year for his birthday and/or Christmas and he has never been disappointed. Neither have I!! Great service, great quality!!

(Posted on 2/26/2016)

I bought a Rare Beer Club membership for my husband as a Christmas gift the first year we were married and have been doing so every year since. He's a brewer and absolutely loves this gift! He's never been disappointed with any of the beers he has received through this club, which is saying a lot since he has been known to be a rather harsh judge when it comes to beer quality. For a craft beer enthusiast who wants to get their hands on exciting and hard to find brews, I cannot recommend this club highly enough!

(Posted on 12/9/2015) Source: BizRate December 2015

I got a beer of the month a few year's ago it was great this is for my father -n-laws brithday. I think he will love it as well.... I mean it's beer at your front door

(Posted on 8/13/2015) Source: Biz Rate July 2015

We gave our daughter a membership of rare beers for Christmas last year and she and her husband are enjoying it very much. Great website!

(Posted on 7/7/2015) Source: BizRate July 2015
Write Your Own Review