Our final Special Offer of the year is one we've been excitedly working on putting together for quite a while. Featuring four superb and very limited-distribution imported beers from world-class brewers, each one a perfect choice for the winter season, we think you'll want to stock up as a gift to yourself to celebrate the end of 2021, and to keep celebrating into 2022… We certainly will!
A list of the beers appears below, but we encourage you to visit the special offer page for full tasting notes and access to the order form.
Flexible ordering allows you to order 4, 6, 8, 12, 18, 24, or 48 total bottles, combining any of the six featured beers in any way to get there so that you can easily try them all.
ORDER ONLINE or at 800-625-8238 Mon – Fri, 7am – 4 pm Pacific. If your Rare Beer Club membership was a gift, you will be contacted by one of our team members for payment information if you submit your order online.
Learn More for full tasting notes, and to access the order form.
The order cut-off for this Special Offer is 12:00 PM Pacific on Tuesday, December 14, 2021. Orders will begin shipping out about a week later.
Cheers!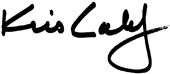 Kris Calef
President, The Rare Beer Club®