It's hard to believe that it's been two years since we asked Tomme Arthur at The Lost Abbey to part with some of his coveted limited run vintage offerings from the brewery's cellar. You all responded so well to that offer that we figured it was time to see what else we could try and secure from Tomme. We couldn't be more happy with the collection of beers they were willing to share with us. Some really special stuff. All limited run, all big gravity bombs. Four vintage beers from 2016-2019 and two 2020 offerings, two of which are barrel aged beers previously only offered to the brewery's Sinners and Saints club. You'll want to try all six, trust us.
A list of the beers appears below, but we encourage you to visit the special offer page for full tasting notes and access to the order form.
additional exciting and hard-to-find beers. Cheers!
Flexible ordering allows you to order 4, 6, 8, 12, 18, 24, or 48 total bottles, combining any of the six featured beers in any way to get there so that you can easily try them all.
ORDER ONLINE or at 800-625-8238 Mon – Fri, 7am – 4 pm Pacific. If your Rare Beer Club membership was a gift, you will be contacted by one of our team members for payment information if you submit your order online.
Learn More for full tasting notes, and to access the order form.
The order cut-off for this Special Offer is 12:00 PM Pacific on Thursday, September 24th. Orders will begin shipping out about a week later.
Cheers!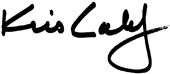 Kris Calef
President, The Rare Beer Club®