Beer of the Month Club Reviews and Testimonials
The U.S. Microbrewed Beer Club
My sister gave my husband a gift membership for Christmas. He was so excited, he hoped she would keep it up every year.

"My sister gave my husband, Dave, a Beer of the Month membership about three years ago for Christmas. He was so excited that he hoped she would keep it up every year. Well, she did and it makes his day everytime his shipment arrives. One time, he and his buddy left work early to watch a UCONN game during March Madness. The two of them were sitting there when my husband said "The only thing that would make this better is if the Beers of the Month were here." Well, unbelievably, the shipment five minutes later with his monthly supply. I've never seen such excitement! He is truly like a kid in a candy store."
David Post, CT

Join or give this club

My sister gave my husband a gift membership for Christmas. He was so excited, he hoped she would keep it up every year.

"My sister gave my husband, Dave, a Beer of the Month membership about three years ago for Christmas. He was so excited that he hoped she would keep it up every year. Well, she did and it makes his day everytime his shipment arrives. One time, he and his buddy left work early to watch a UCONN game during March Madness. The two of them were sitting there when my husband said "The only thing that would make this better is if the Beers of the Month were here." Well, unbelievably, the shipment five minutes later with his monthly supply. I've never seen such excitement! He is truly like a kid in a candy store." David Post, CT
---
The Hop-Heads Beer Club
Keep up the good work and keep those hoppy delights coming!

"You guys are doing a wicked pissah job (that's New Englander for very awesome). I was never a huge IPA fan but the ones that you have been picking have really turned me on to the style. Keep up the good work and keep those hoppy delights coming!"
Adam Burnett, MA

Join or give this club

Keep up the good work and keep those hoppy delights coming!

"You guys are doing a wicked pissah job (that's New Englander for very awesome). I was never a huge IPA fan but the ones that you have been picking have really turned me on to the style. Keep up the good work and keep those hoppy delights coming!"
Adam Burnett, MA
---
The U.S. and International Variety Beer Club
Thanks for making it Christmas year round for me, my friends and family!

"I have to admit that getting a new shipment delivered every month is like Christmas morning 12 times a year. I usually cherish the beer by myself or with my closest friends. I'm selfish when it comes to beer this good. However, I did decide to share my shipment with my Father-in-law! I figured what better way to get on his good side than to share a Belgian Ale from Bavik with him. We're both smiling because he got to taste one of my cherished beers and because I now think he finally likes me. I guess I'm worthy of his daughter when I share beer this good. Thanks for making it Christmas year round for me, my friends and family!"
Scott Centea, NC

Join or give this club

Thanks for making it Christmas year round for me, my friends and family!

"I have to admit that getting a new shipment delivered every month is like Christmas morning 12 times a year. I usually cherish the beer by myself or with my closest friends. I'm selfish when it comes to beer this good. However, I did decide to share my shipment with my Father-in-law! I figured what better way to get on his good side than to share a Belgian Ale from Bavik with him. We're both smiling because he got to taste one of my cherished beers and because I now think he finally likes me. I guess I'm worthy of his daughter when I share beer this good. Thanks for making it Christmas year round for me, my friends and family!"
Scott Centea, NC
---
The International Beer Club
I'm not sure who gets more excited by the monthly beer delivery, my husband or our Chocolate Lab Guinness.

"I got the International BOTMC for my husband as a Christmas gift last year. It has been quite the hit around here and he has enjoyed sharing the word by having beer tasting gatherings. I'm not sure who gets more excited by the monthly beer delivery, my husband or our Chocolate Lab Guinness. Can you tell we like beer around here?! The delivery lady has gotten to know Guinness quite well now and has ignored the Beware of Dog doormat. He also tries to "help" me put the beer in the fridge. Thank you for so many great beers. You've made my husband very happy, you've made me Wife of the Year and you've made Guinness behave at the door (as long as it's a woman holding a box of beer)."
Lesley Gwin, FL

Join or give this club

I'm not sure who gets more excited by the monthly beer delivery, my husband or our Chocolate Lab Guinness.

"I got the International BOTMC for my husband as a Christmas gift last year. It has been quite the hit around here and he has enjoyed sharing the word by having beer tasting gatherings. I'm not sure who gets more excited by the monthly beer delivery, my husband or our Chocolate Lab Guinness. Can you tell we like beer around here?! The delivery lady has gotten to know Guinness quite well now and has ignored the Beware of Dog doormat. He also tries to "help" me put the beer in the fridge. Thank you for so many great beers. You've made my husband very happy, you've made me Wife of the Year and you've made Guinness behave at the door (as long as it's a woman holding a box of beer)."
Lesley Gwin, FL
---
The Rare Beer Club®
I've enjoyed your BOTMC so much, 3 years ago I added a second membership, the Rare Beer Club.

"I've been a member of your BOTMC for 12 years. I've no doubt that the diverse selection of beers you've provided me helped me win the 2009 Beerdrinker of the Year Award. The annual competition is a national event. Hundreds of beer resumes are whittled down to 3 finalists. A 7-judge panel grilled myself and the other 2 finalists for over 2 hours before making their decision. The award is based on knowledge, philosophy, passion, and experiences. I have to thank the BOTMC for your contribution! I've enjoyed your BOTMC so much, 3 years ago I added a second membership, the Rare Beer Club. It's always a treat to imbibe in specialties that are difficult or impossible to find here in the US."
Cody Christman, CO

Join or give this club

I've enjoyed your BOTMC so much, 3 years ago I added a second membership, the Rare Beer Club.

"I've been a member of your BOTMC for 12 years. I've no doubt that the diverse selection of beers you've provided me helped me win the 2009 Beerdrinker of the Year Award. The annual competition is a national event. Hundreds of beer resumes are whittled down to 3 finalists. A 7-judge panel grilled myself and the other 2 finalists for over 2 hours before making their decision. The award is based on knowledge, philosophy, passion, and experiences. I have to thank the BOTMC for your contribution! I've enjoyed your BOTMC so much, 3 years ago I added a second membership, the Rare Beer Club. It's always a treat to imbibe in specialties that are difficult or impossible to find here in the US."
Cody Christman, CO
---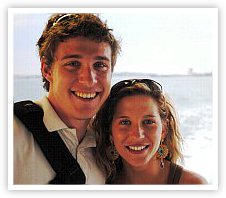 Thank you for the wonderful selection of beer.
---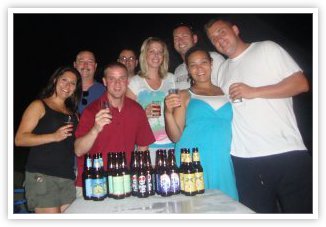 Thank you for bringing the love of beer into our home and bringing friendships close together.
---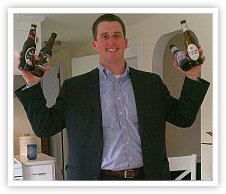 He is truly like a kid in a candy store.
---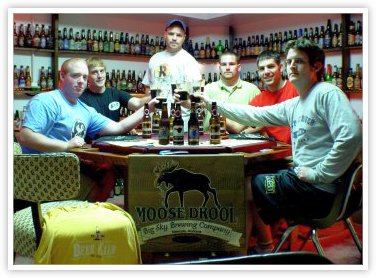 Having beer shipped to my door monthly was the perfect answer.
---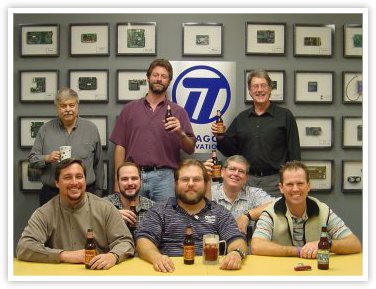 Thank you so much for providing such a great product.
---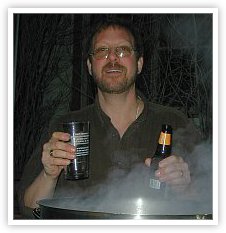 Many of us have exotic tastes in beer and the beer of the month has still opened our eyes to new beer horizons.
---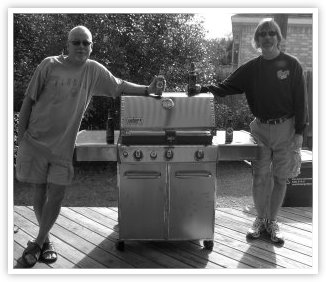 I was recently blessed with a membership into the BOTMC...
---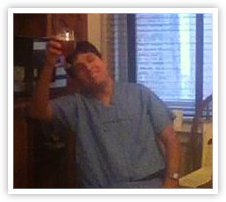 Thanks for making my day...
---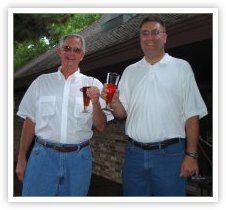 Thank you for providing us with an excellent product and an opportunity to establish a tradition of beer tasting with wonderful memories.
---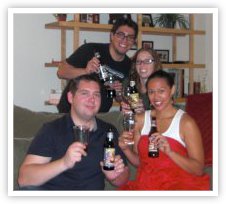 All four of us now look forward to delivery days! Thank you!
---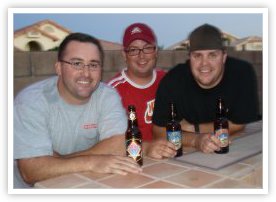 I know that the three boys will all be enjoying the beer that you send for many years to come. Cheers!
---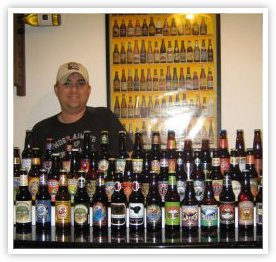 I get to sample beers from breweries I've never seen before...
---
---
---
---
---
---
---
---
---
---
Read More Satisfied Customer Testimonials for Monthly Clubs
The Microbrewed Beer of the Month Club strives to ensure that our customers receive nothing but the best international and U.S. craft beer selections, and the testimonials above show exactly how much they enjoy our services.
Remember, our beer club isn't the only monthly club we offer. Be sure to read satisfied customer reviews and testimonials for our other clubs for more information!