New to The Rare Beer Club®? As a member, you'll get: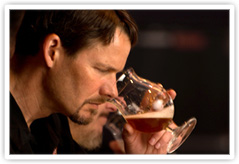 Limited-Release, Celebratory Beers and Exclusive Selections
All of our selections are presented in 750 ml bottles; most are also cork finished and wire caged. We often help introduce products to the US market so you'll be the first to try them. You'll also get beers brewed exclusively for our members, like Jolly Pumpkin's Lupulo de Hielo, an oak-aged spiced blended ale.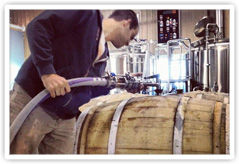 Barrels, Brett and Innovative Ingredients
We work with breweries like Belgium's Fantôme, where brewer Dany Prignon continues to dazzle the world of craft beer with products like Fantôme Chocolat, a Belgian saison brewed with cocoa powder and chili pepper. Many of our featured beers are aged in French oak, bourbon, or even cedar barrels and are brewed with brettanomyces and other wild yeasts.
Imperial and Extreme Beers
Many brewers are now offering beers to consumers in small-batch releases that were once enjoyed only by their inner circles. Imperial or Extreme beers are often bigger versions of existing styles. More malt, more hops, and much higher ABVs, some of which exceed 12%. They are often complex, celebratory offerings, meant to be shared and sipped as you would enjoy a fine spirit.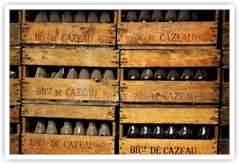 Selections You Can Age
Many selections will offer high enough hop acidities and ABVs to allow them to be laid down and aged. Members can easily reorder their favorite selections, set them aside, and see how they've matured in months and even years to come.
---
This Month's Featured Beers:
Brasserie de Silly – Burgundy Barrel Aged Scotch Silly
[Burgundy Barrel Aged Scotch Ale – 9.5% ABV] There's nothing silly about this beer, other than its hometown of Silly, in Wallonia, Belgium. Every year, Brasserie de Silly puts out a very limited number of bottles of a barrel aged version of their bold "Scotch Silly" Scotch Ale, but every year they choose a different type of barrel. Past years have featured Bordeaux, Port, Cognac, and Boubon barrels, but for this year, the brewers have chosen barrels from the famed Nuits-Saint-Georges region of Burgundy. This is a one-time run, and only about 250 cases of this beer will be imported to the whole US outside the club, and club members will be receiving it 2-4 weeks before it's available anywhere else.
More info coming soon!
Broken Bow Brewery – Barley Wine Ale Aged in Rye Whiskey, Bourbon & Red Wine Barrels [Rare Beer Club Exclusive]
[Barley Wine aged in rye whiskey, bourbon & red wine barrels – 14% ABV] Broken Bow's big, 14% ABV, barrel-aged barleywine has been produced previously only in very low quantities; this particular version we bring you this month – which has been aged for months in Rye Whiskey, Bourbon, and Red Wine barrels – is a Rare Beer Club exclusive. Outside of a few cases available at their tasting room, the RBC is the only place to get it!
More info coming soon!
---
Beers That May Be Substituted In For Your First Box
To substitute, please call us to order at 800-625-8238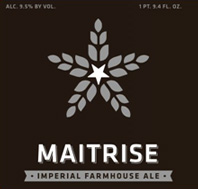 [Imperial Farmhouse Ale – 9.5% ABV] Compared to the number of normal farmhouse ales available in the U.S., there are not a ton of imperialized versions, and certainly none quite like this hard to categorize version from Fulton Beer in Minneapolis. Made with copious amounts of U.S. and German malts, hopped in a big way (80 IBUs) with Nelson Sauvin hops from New Zealand, and fermented with French saison yeast, Maitrise is not shy in the flavor department, delivering big tropical fruit notes, light tartness, and some farmhouse style funk. This is a very limited run; outside of The Rare Beer Club, less than 250 cases are set for distribution only in MN, WI, and a sliver of northern ND.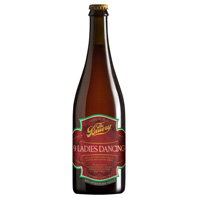 [Strong Ale w/ Cacao Nibs, Vanilla, Coffee & Lactose – 11.3% ABV] This latest release in The Bruery's "Twelve Days of Christmas" Series is one of our favorites, an 11.3%-ABV, one-time offer that finds its inspiration in tiramisu. The special ingredients in the 9 Ladies Dancing release include cacao nibs and coffee, vanilla and lactose—but the result is a lively, fruit-forward release that's hugely drinkable fresh, though built to age very gracefully. It's tough for us to think of a more suitable holiday-beer profile off the top of our heads: this one offers a lean and well-hidden boost of alcohol, a vast range of flavor profiles adding up to fruitiness plus chocolate, and nothing whatsoever spice-heavy.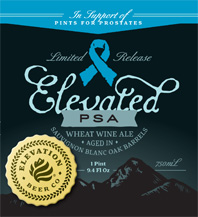 [Sauvignon Blanc Barrel Aged Wheat Wine – 10.5% ABV] We've been proud to work with Pints For Prostates for several years now, featuring their annual benefit brew which raises money for prostate cancer awareness ($1 is donated to PFP for each bottle sold). This year it's our distinct pleasure to work with PFP and Elevation Beer Company to bring our members Elevated PSA – a one-off brewed exclusively for Rare Beer Club members. This Wheat Wine has been aged in Sauvignon Blanc oak barrels, and it weighs in at a big 10% ABV, and 35 IBUs due to additions of Cascade and Simcoe hops.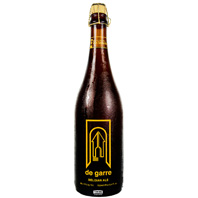 [Belgian Tripel – 11% ABV] Brouwerij Van Steenberge is well-known among Belgian beer lovers for their famous and delicious beers Gulden Draak and Piraat. De Garre is a much rarer creation, brewed by Van Steenberge as the house beer for the iconic De Garre pub in Bruges. Very, very little of this impressive tripel makes its way to these shores; in fact, limited quantites are available only in TX, with only three draft locations in the rest of the U.S. Needless to say, we're very excited to have been able to secure enough of this brew for our members.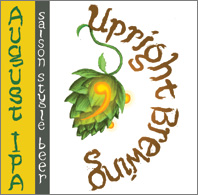 [Belgian IPA/Saison – 7% ABV] We're excited to bring you yet another exclusive offering! August IPA is only available through The Rare Beer Club and was brewed especially for club members. This a hoppy Belgian-inspired brew; think of it as: Belgian IPA meets farmhouse-style saison, with a dose of Brettanomyces for good measure.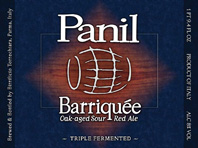 [Flemish Red Ale/Oud Bruin – 8% ABV] Panil's world-class sour red ale, Barriquée, is fermented three times: once in stainless steel, then for 3 months in used Bordeaux and Cognac barrels, and finally, in the bottle itself. Fruity and vinous, it offers notes of black raspberries, hints of clove, and some spicy plum notes, cognac, kaffir limes, flashes of cherry & green apples, and musty oranges. Finishes with a complex bitter-sour interplay, with a wine-like flourish of grapes and acidity. Barriquée is a rare bird on these shores; in fact, less than 150 cases will be available throughout the entire U.S. outside of the Club this year, and where it is available, it should boast an average price tag approaching $25/bottle.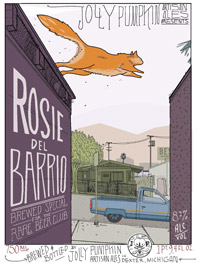 [Wild Oaked Amber Ale – 8.2% ABV] Brewed especially for Rare Beer Club members, this one-off Jolly Pumpkin creation is only available through the club, save for a few bottles brewer Ron Jeffries may have available at his JP locations. Rosie del Barrio is best described as a more assertive, amped-up version of JP's La Roja, an amber ale brewed in the Flanders tradition, which offers earthy caramel, spice, and sour fruit notes developed through barrel aging and naturally occurring Brettanomyces yeast and Lactobacillus bacteria. Rosie is unfiltered, unpasteurized, and blended from barrels ranging in age from 2 to 10 months.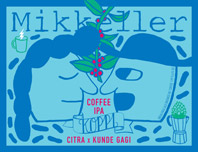 [IPA brewed with coffee – 6.9% ABV] Another inventive brew from Danish brewer, Mikkeller, Koppi IPA pours a rich amber color and incorporates African Wachuri AA coffee roasted by Swedish specialty roaster "Koppi". The coffee notes are subtle to moderate, adding a unique roasted note to complement this IPA's bright Citra hops and firm bitterness. It's a unique flavor profile, but it works — in much the same way that the bold roasty notes of many black IPAs amplify and complement aggressive hop additions (although in Koppi IPA the coffee plays a supporting role to the bold IPA which is the core of this brew). Koppi is produced in limited quantities and even less is exported to our shores. Outside the club, only about 60 cases will be available throughout the whole U.S. this year.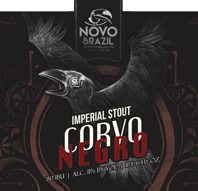 [Russian Imperial Stout - 11.0% ABV] Designed after an internationally award-winning Brazilian recipe, Corvo Negro (Black Raven) gushes with aromas of coffee, cocoa, caramel and vanilla, with rich lasting intensity on the palate. This beer has seen virtually no distribution outside San Diego, where it is brewed.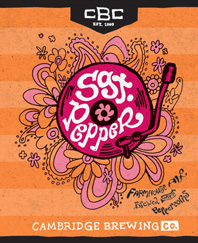 [Farmhouse Ale with Spice - 6.0% ABV] Sgt. Pepper is a traditional farmhouse style ale brewed with authentic Belgian yeast, but with a bold, well-spiced kick. Black, green, white, and pink peppercorns harmonize with spicy Magnum and Spalter hops and Rye malts (along with Pilsner and CaraVienne). Sgt. Pepper is produced in very low amounts (only 160 cases were made in 2015), the vast majority of which is distributed just in the MA and NY area. This current batch is a new recipe and is the first to be bottle-conditioned.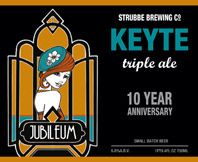 [Sour Belgian Blonde Ale Spontaneously Fermented in Tuscan Oak Wine Barrels - 6.8% ABV] Imported to the U.S. exclusively for our Rare Beer Club members, Keyte Jubileum offers elements similar to a particularly balanced offering from Drie Fonteinen: that squeeze of salty lemon, a funk that intrigues rather than frightens (even for the less-initiated to the land of tart beers), plus a delicate underpinning of subtle oak. The overall acidity calmly veers away from the full-on impact of lambic sourness, though, leaving room for toastier notes beneath. The net effect is a hugely engaging beer that's inclined to impact like a lambic, but finishes like the toasty blonde base beer that started it.
[Organic Farmhouse Ale with Spice - 6.5% ABV] Aromatics are out of this world, leading with broad pepper and herbal notes, bolstered by toasty, floral and lavender notes, juicy key lime and grand citruses. A range of peppery flavor elements appear, ranging from spicy to savory to herbaceous. We find a warm lavendar-like piece throughout, underlying clove—and then some creamier, unifying elements as well, along the lines of vanilla, almond and assorted fruits. Cherry and apple tend to peak out first and foremost along these lines. Everything is ripe, fresh, crisp and vibrant. Szech 'n Brett is one of Logsdon's newer releases, having been in the market for just over a year, with only a few hundred cases sold across a handful of states.
---
Want This Month's Two Featured Beers Above? Pick Your Club Plan of Two (One of Each), Four (Two of Each) or Six Bottles (Three of Each):
$35.95 per month plus $14 S&H

This club includes 1 bottle of each of the two featured beers
$53.95 per month plus $16 S&H

This club includes 2 bottles of each of the two featured beers
$70.95 per month plus $19 S&H

This club includes 3 bottles of each of the two featured beers