Valentine's Day Beer Gift Ideas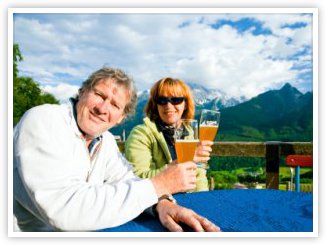 Whether you're showing how much you appreciate and care for a spouse, a significant other, a grandparent or even special friends, finding just the right Valentine's Day beer gift amidst the sea of overplayed, traditional gifts is not always easy.
The Microbrewed Beer of the Month Club™ has been a part of making these moments special for over 20 years now, offering a gifting solution that is often shared and appreciated together. Let us to the groundwork for you so that you can easily acknowledge your loved ones all year by giving them what any real beer lover would appreciate the most…award-winning, hard-to-find, craft beers.
A Beer Club Gift Membership is Memorable, Affordable, and Easy

Order toll free or online in minutes. No trips to the mall, no wrapping.
Create gift announcements online that can be emailed or printed.
Show your love all year with gifts from 2-12 months.
Combine clubs to create a custom membership you'll both enjoy.
A beer club Valentine's Day gift membership creates experiences.

In the Words of Our Customers...

"When my girlfriend and I moved to a new apartment, we didn't know anyone in the local area. Lucky for us we made fast friends with our upstairs neighbors, using our monthly shipments as the ice breaker. My now wife, Marisa, and I are in the back of the picture, with our now closest friends, Sara and David, joining us in our monthly beer tastings. Thanks so much for the monthly adventures around the country that have helped us find two of our best friends! All four of us now look forward to delivery days! Thank you!"

Andrew Tenn, CA

Read More Testimonials